K1 Speed (Hollywood)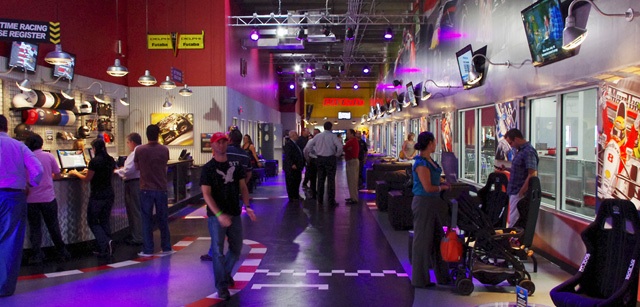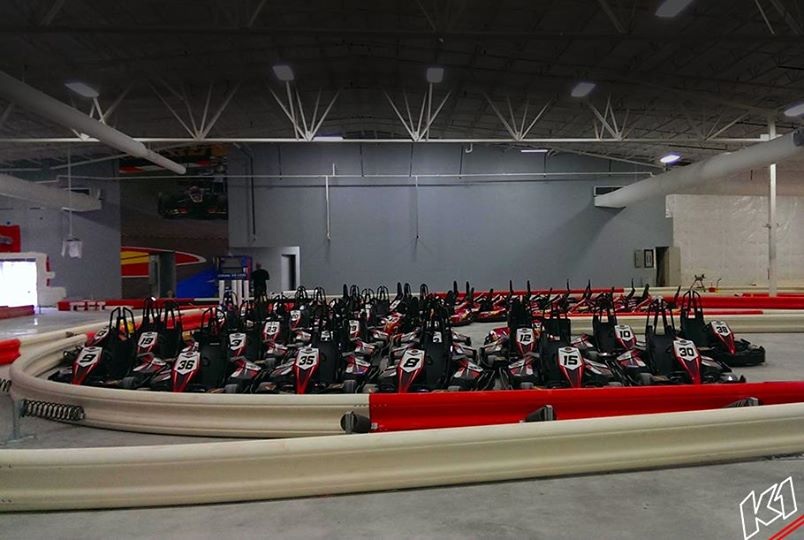 ***** K1 Speed, 2950 Stirling Road, Hollywood, Florida 33020, (954) 416-0044.
Jeff Eats is gonna let K1 Speed- which currently has 22-locations (1-in Florida) "explain" itself to you…
Jeff Eats and Mrs. Jeff Eats recently attended a corporate-function at the K1 location in Hollywood and we had an absolute blast.
Just so you are up to date, another K1 Speed is set to open in late April, 2014 at…8600 Northwest South River Drive in Miami.
I'm thinking that some of you guys-might be interested in this fun-concept.
Took the following from K1's website www.k1speed.com.
"Founded in 2003, K1 Speed is now the premier karting company in America. With kart racing centers in San Diego, Los Angeles, Santa Clara, Sacramento, San Francisco, Seattle, the Inland Empire, Fort Lauderdale, Phoenix, Austin, Houston and several more facilities planned for the near future, K1 Speed brings the thrill and excitement of indoor karting to a large audience. Individuals living in California have a variety of locations to choose from – San Diego, Carlsbad, Irvine, Anaheim, Ontario, Torrance, Santa Clara, San Francisco and Sacramento – Pacific North Westerners can visit our Redmond location in Washington State. In Texas we have locations in Austin, Houston, San Antonio, and Dallas. We also have locations in Phoenix, Arizona, Fort Lauderdale, Florida and two Chicago locations in Buffalo Grove and Addison. Offering highly-advanced and environmentally-friendly electric karts as well as large indoor entertainment venues that feature authentic racing memorabilia, pit cafes, meeting rooms and pool tables, K1 Speed is a great place to visit with family and friends or to host a corporate event or party. If you're interested in experiencing the latest technology in kart racing, visit one of our Nationwide karting centers today…
If you want to experience indoor go kart racing in the Ft. Lauderdale, Miami, or Boca Raton area, then K1 Speed Ft. Lauderdale is for you! Offering two indoor go kart tracks, we strive to offer novices and experts alike an authentic racing experience that can satisfy the adrenaline needs of even the most demanding driver, and are confident that you will not be disappointed with our high-performance, zero-emission 20hp electric karts. Capable of speeds approaching 45mph, our karts offer genuine thrills on our high-grip racing surface. With superb traction and torque instantly available at any speed, drivers can push the limit through high-speed corners; rest assured, you will not find them lacking! To experience indoor go kart racing for yourself in the Ft. Lauderdale, Hollywood, Miami, and Boca Raton area, we invite you to contact K1 Speed today. Our Ft. Lauderdale track is also great for corporate events.
Like every K1 Speed indoor karting center, our Ft. Lauderdale, Florida facility features professionally designed race tracks that are laid out with the safety of our customers in mind. Renowned racecar driver Boris Said – co-owner of K1 Speed and NASCAR competitor – helps ensure that our indoor go kart tracks meet the highest standards for safety and performance, as we strive to provide racers with an unparalleled indoor go kart racing experience. We believe that K1 Speed Ft. Lauderdale is the clear choice for indoor karting in the Miami and Boca Raton area, and we are confident that you will agree!
There are a wide range of racing options at K1 Speed to meet our customers' needs. K1 Speed Ft. Lauderdale is ideal for:
•Birthday Parties
•Adult Birthday Parties
•Bachelor Parties
•Special Occasions
•Bar or Bat Mitzvahs
•Corporate Events and Planning
•Team Building Exercises
In addition to our race packages and group events listed above – which can be combined with catering options or meeting room rentals – K1 Speed Ft. Lauderdale is the place for indoor kart racing in the Miami and Boca Raton area. To schedule a reservation for a group event or to get directions to our Ft. Lauderdale indoor karting center, please contact us today."