* The Steven Seagal Band (Hard Rock Hotel & Casino–Hollywood)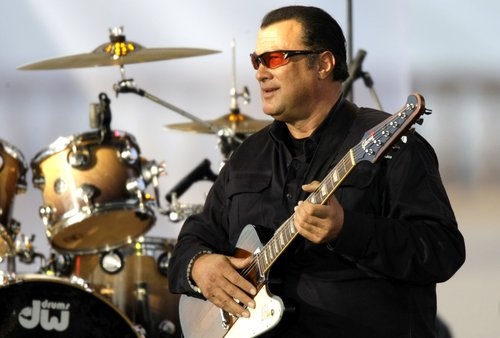 * The Steven Seagal Band.
For those of you who might-care, The Steven Seagal Band will be at Hard Rock Live on Monday-June 16, 2014 at 8pm. As if you'll need it-there is an Internet-Pre Sale on 3/27 11am-11pm and the Passcode is GUITAR.
In all seriousness, Jeff Eats is expecting a sell-out tomorrow-as I understand that Seagal has promised to personally visit the home of every person who received the Internet-Pre Sale email and didn't buy a ticket.
Please Act Accordingly!