* Barry Newman's "Memories Of Gold" Show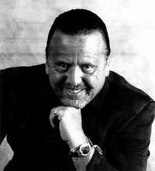 * Barry Newman's "Memories Of Gold" Show.
Got something terrific for you "oldies" fans out there…
Barry Newman's "Memories Of Gold" Show—set for Friday- March 28, 2014 (8pm) at the Kings Point Theatre in Delray Beach.
This show which was just added to Kings Point's schedule- features music from 1940's-1970's with vocalists…Barry Newman (formerly of The Crests), Richie Merritt (formerly of The Marcels), Sal Prado (formerly of The Reflections) and Michael D'Amore. Just so you know, over the past several years, Jeff Eats has caught all 4-vocalists in action, and they are all great singers/showmen.
If you like "oldies"–you are gonna love this show. "Hits" you will definitely hear include, "Sixteen Candles"–"Blue Moon"–"Just Like Romeo and Juliet"–
For those who missed him on Januray 18, 2014, Michael D'Amore received 3-standing ovations at a Kings Point show…his covers of "Sherry"–"Big Girls Don't Cry"–"Hey There Lonely Girl" had the crowd screaming for more. Following that show, D'Amore was mobbed in the theatre's lobby for autographs/photos/cds and entertained with acapella versions of "Gloria"–"Diamonds and Pearls."
Now nothing for nothing…Jeff Eats knows that oldies' shows in South Florida are like Chins in a Chinese phonebook. Trust me, I know that "every" condo/country club and tons of bars/restaurants have oldies shows-In Season. Just so you know, this Barry Newman's "Memories Of Gold" Show is going to be something-special…the four "stars" are top-stuff—and I'll bet you that this relatively new "foursome" will be in huge demand in 2015–so, why not be the first to see "them" before everyone else does? If you check www.2bproductions.net you'll find a video that will give you some idea as to what this show is all about.
One final thought, based on the tremendous show that Michael D'Amore put on Kings Point–Jeff Eats wouldn't be surprised to see this show sell-out very quickly.
Check www.kingspointdelray.com for tickets. Figure- Kings Point residents $13, non-residents a couple bucks more…no service charges.
Printed below is a PR piece on Barry Newman's "Memories Of Gold Show.
*****
2b Productions is proud to introduce to you Barry Newman formerly a member of the Crests, an Entertainer and Showman, who has been in Show Business for over thirty years! Barry Newman started his career in 1971 with the singing group "The Crests". The Crests have recorded eight gold records which included one of their biggest hits "SIXTEEN CANDLES". In 1998, The Crests were nominated to enter the Vocal Rock N' Roll Hall of Fame with Barry Newman as a member of the group.
Barry Newman has appeared on the biggest concert stages in the U.S. as well as major gaming hotels in Las Vegas and Atlantic City.
For the past ten years, Mr. Newman has been performing his "Memories of Gold" Show to delight of many special event and corporate entertainment coordinators!
Barry Newman's "Memories of Gold" Show is a high energy performance of harmonic vocals and choreography featuring music from the 40's all the way through the 70's. The show continues to please audiences with those great songs of the "Motown and Rock N' Roll" era!!