* Blue Bell Creameries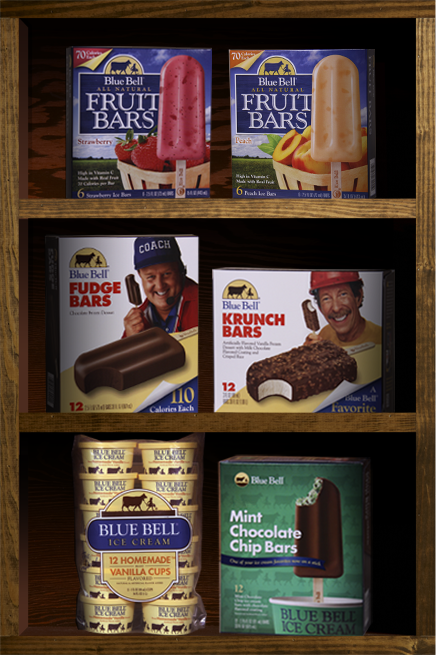 * Blue Bell Creameries.
Back on January 1, 2012 I told you guys how Jeff Eats had gotten hooked on Blue Bell's pistachio ice cream.
Now nothing for nothing…I gotta tell you, that some 2-years later–I am a major fan of Blue Bell Creameries…
Look, I could go one by one…fruit bars, krunch bars, fudge bars, ice cream sandwiches, ice cream pops—so forth and so on…but I won't.
The next time you're in Publix (Does anyone still go to Winn Dixie?) do yourself a huge (pun intended) favor and check out this brand's offerings. I am telling you- I seriously doubt that there are better "products" in that freezer that you'll be staring into.
Just a heads up…buy yourself a box of Blue Bell's "Mooo Bars" and you can thank Jeff Eats later.
For a list of products check www.bluebell.com.