Golden House Restaurant (Pompano Beach)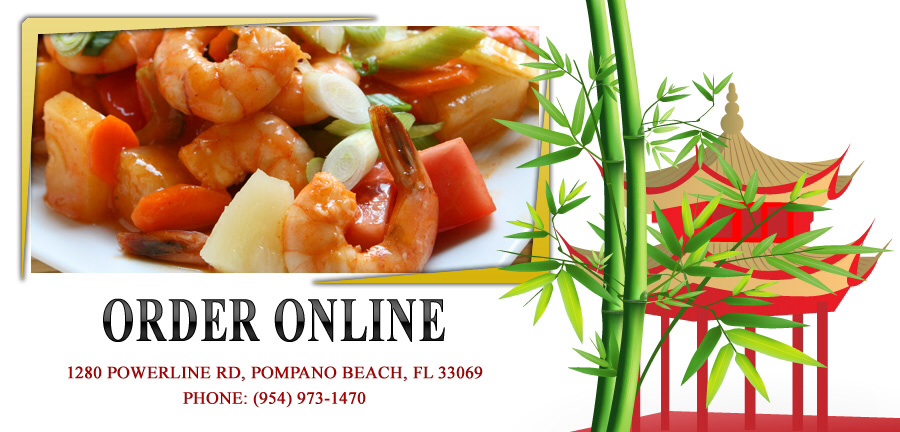 ***** Golden House Restaurant, 1280 Powerline Road, Pompano Beach, Florida 33069, (954) 973-1470.
You guys do know that this food reviewing"thing" is a purely-subjective "thing." What Jeff Eats might like, you might hate and vice versa. With that in mind…
Got a decent Chinese eat in/take-out joint for you—Golden House Restaurant.
You can check menu/prices at www.goldenhousepb.com.
For you guys looking for "real" Chinese stuff–not here. Many would call Golden House–American Chinese Food. By the way, being a Brooklyn born baby circa 1949–Jeff Eats is very familiar with this "type" of food-and actually loves it-when it's done right.
Like I said 26 seconds ago, food-tasting is a subjective deal…applying my Brooklyn-Jewish (circa 1950-1960) Chinese Taste Test, I gotta tell you that the wonton soup, fried dumplings, bbq ribs, egg rolls, roast pork fried rice, sweet & sour pork, shrimp with lobster sauce, pepper steak, that I "tried" were all -ok…but nothing not one-item had me saying and I quote, "Hey Jeff, that ______ was outrageously good." Now -I will tell you, the sweet & sour pork/shrimp with lobster sauce tasted 7X better cold-the next morning-but hey, this is a "dinner" review and not a breakfast one.
Golden House Restaurant is open, Monday-Thursday 11:30am-9:30pm, Friday-Saturday 11:30am-10pm, closed on Sunday–this makes no sense whatsoever-as Jeff Eats thought that Pompano Beach had a large Jewish population.