* The Zombies (Mardi Gras Casino–Hallandale Beach)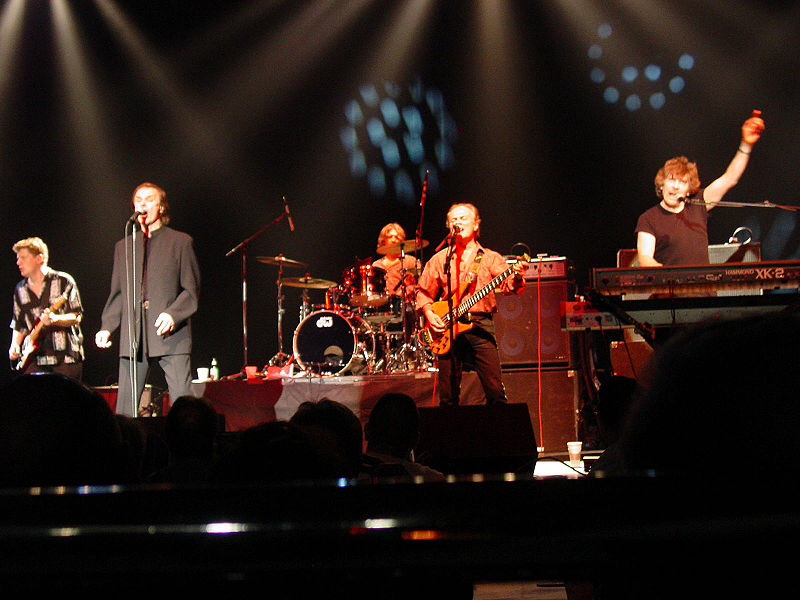 * The Zombies.
Just this second, received a PR e-mail from the Mardi Gras Casino in Hallandale Beach.
You can "play" food blogger (just like Jeff Eats does) and read the particulars on THE ZOMBIES' scheduled April 8, 2014 Mardi Gras Casino concert.
Trust Jeff Eats on this one, The Zombies back in 1964 were an amazing band-and 50 years later-still are.
The Mardi Gras Casino is a great outdoor venue…and every seat is good.
When you see/hear original members Colin Blunstone and Rod Argent–you'll wonder why you aged-and these guys didn't. I think its got something to do with –"The Picture of Dorian Gary."- but that's just a guess!
*****
FOR IMMEDIATE RELEASE MEDIA CONTACT:
Lisa Mizrachi
lmizrachi@mardigrascasinofl.com
954-924-3160
Mardi Gras Casino Presents English Rock Legends, The Zombies!
Featuring Colin Blunstone & Rod Argent
Tuesday, April 8, 2014
Time: 8pm-9:15pm (Will-call opens at 6:30pm / Doors open at 7pm)
Location: Grandstand
Cost: General Admission – $15 / Premium Seating – $30 / VIP – $50
For Ticket Information, visit www.mardigrascasinofl.com
Straight from the UK, Mardi Gras presents The Zombies in a rare South Florida appearance on April 8th at 8pm live in the Grandstand!
The Zombies are the second UK group following the Beatles to score a #1 hit in America, infiltrating the airwaves with their sophisticated melodies, breathy vocals, choral back-up harmonies and jazzy keyboard riffs of their 1960's hit singles including: "Time of the Season," "She's Not There," "Tell Her No" and Argent's "Hold Your Head up."
All ticket holders receive a special buffet price of $10.95 at the French Quarter Restaurant & Bar located on the third floor of the casino from 5pm-10pm.
Mardi Gras Casino is located at 831 North Federal Highway on the corner of US-1 and Pembroke Road. The casino offers over 70,000 square feet of casino excitement featuring 1,100 Las Vegas-style slot machines, including new-linked Progressive slots, video roulette and blackjack, and Vegas-Star Roulette; 30 action-packed poker tables; simulcast and greyhound racing; and various dining options. For more information, call 954-924-3200 or visit www.mardigrascasinofl.com. Become a fan on Facebook at http://www.facebook.com/mardigrascasino or follow us on twitter at http://www/twitter.com/MardiGrasFl.
###
Lisa Mizrachi
ADVERTISING SUPERVISOR
831 North Federal Hwy., Hallandale Beach, FL. 33009
lmizrachi@mardigrascasinofl.com | 954-924-3200 ext. 3160
www.mardigrascasinofl.com
Disclaimer: The information contained in this message may be privileged and confidential, protected from disclosure, and/or intended only for the use of the individual or entity named above. If the reader of this message is not the intended recipient, or an employee or agent responsible for delivering this message to the intended recipient, you are hereby notified that any disclosure, distribution, copying or other dissemination of this communication is strictly prohibited. If you received this communication in error, please immediately reply to the sender, delete the message and destroy all copies of it.