Kosher Kingdom (Aventura)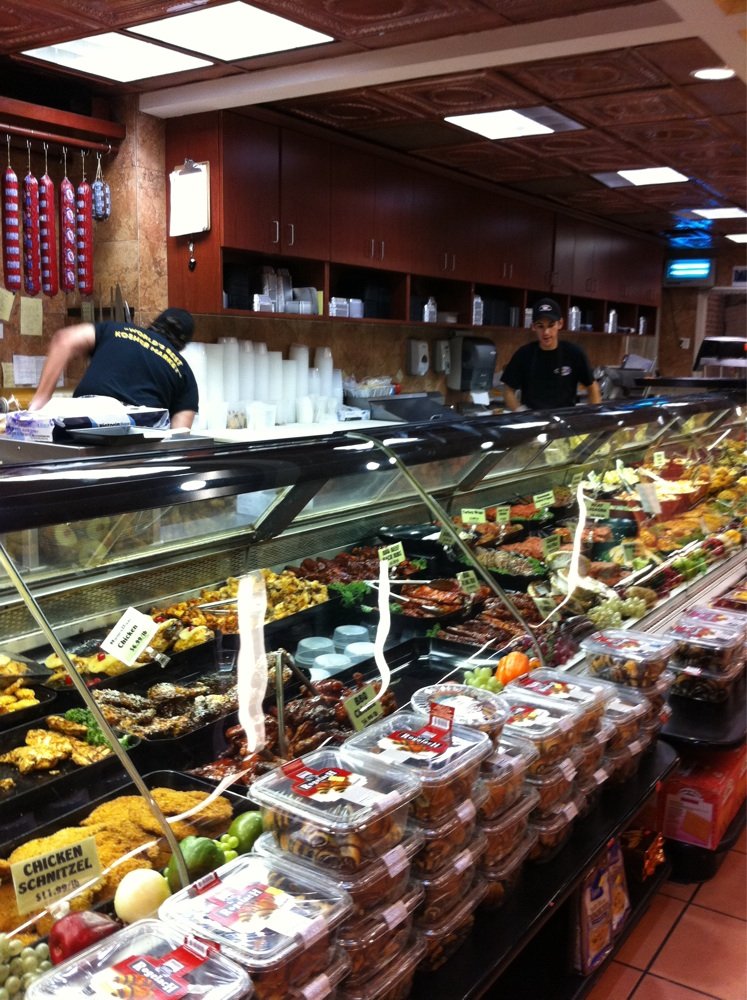 ***** Kosher Kingdom, 3017 Aventura Boulevard, Aventura, Florida 33180, (305) 792-7988.
Shalom y'all!
Last week, Jeff Eats and Mrs. Jeff Eats were at a house party– and the food was catered by Kosher Kingdom- a glatt kosher supermarket in Aventura.
The food setup included…deli & sandwich platters, fried chicken platters, vegetable platters, cookie/cake platters. Kosher, glatt kosher, trafe (Google it)–I gotta tell you, the food was fabulous. Some of the best pastrami/corned beef/turkey–bite sized fried chicken-rugalach that I've eaten down here in sunny South Florida.
To be honest with you, before this house party–Jeff Eats wasn't all that familiar with Kosher Kingdom. I'd heard about it-but that's about it!
To make a long story short…the host/hostess and a number of guests "told" me that Kosher Kingdom is their go-to-supermarket for top shelf kosher…meats/seafood/baked goods/pizza/dairy/prepared foods/cheeses/wines.
All -Jeff Eats can tell you, is that the catered food was outstanding–and a "look" at Kosher Kingdom's website www.kosherkingdom.com–has me thinking that this supermarket is a fabulous place for both kosher and non-kosher shoppers to know about.
Just so you guys know, Jeff Eats could have gotten all-cute and sarcastic with this whole-kosher thing"–that said, I've seen that Hebrew National "We Answer To A Higher Authority" hot dog tv-commercial–so sometimes it- just maybe better to leave things alone-in case "someone" is actually taking notes or keeping score.
Kosher Kingdom is open Monday-Thursday 7:30am-9pm, Friday 7:30am-3pm, Sunday 7:30am-8pm, closed on Saturday.