* Sebastian Maniscalco & Joey Coco Diaz (Fort Lauderdale)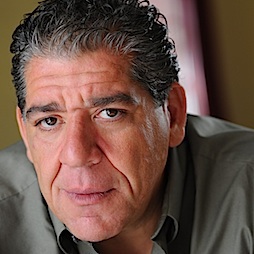 Joey Coco Diaz
* Sebastian Maniscalco & Joey Coco Diaz.
Jeff Eats just wanted to mention to you guys–that two of the funniest comedians currently working the comedy-club circuit are coming to Fort Lauderdale's IMPROV…if you like to laugh so hard that-you cry…make it your business to see…
Joey Coco Diaz–March 27-29, 2014.
Sebastian Maniscalco–April 10-12, 2014.
Check www.ftl.improv.com for schedule/videos/tickets/other info.
A couple of final thoughts–Jeff Eats has seen both acts and as mentioned earlier they are both…VERY FUNNY! Diaz works-blue and Maniscalco works-clean. The IMPROV site has videos of both Diaz and Maniscalco-so you can see for yourself what Jeff Eats thinks-is funny. Now, we could get into the whole Joe Pesci- GoodFellas' funny thing… but we won't- so if you are so inclined- you can run that "So you think I'm funny" scene in your own head.