French Deli & Bakery (Fort Lauderdale)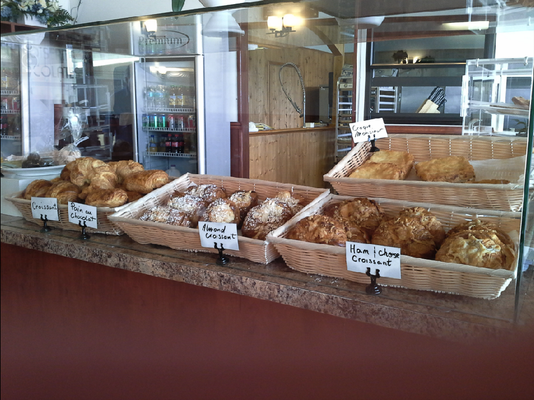 ***** French Deli & Bakery, 6250 North Federal Highway, Fort Lauderdale, Florida 33308, (954) 368-4068.
Got a real good one for you guys…The French Deli & Bakery order at/pickup at the counter–handful of tables inside/a couple outside.
Real simple menu…breakfast items–handful of soups/salads/sandwiches/crepes–breads/pastries.
Jeff Eats, Mrs. Jeff Eats and Daughter Jeff Eats recently "did" lunch at French Deli & Bakery and I gotta tell you–the food it turned out was delicious…onion soup, ham croissant (don't tell Rabbi Silvers), French Caesar salad, chicken cordon blue sandwich, quiche florentine–were all right on the money.
To be perfectly honest with you…despite the fact that France didn't join President George W. Bush's Coalition of the Willing in Iraqi–the meal served-up had shallow- Jeff Eats saying-forgive and forget.
All kidding aside, French Deli & a Bakery is a home-run!
You can check menu/prices at www.frenchdeliandbakery.com.
French Deli & Bakery is open Monday-Saturday 8am-6pm, closed on Sunday, breakfast is served 8am-10am.