Meatball Room & The Beatles (Boca Raton)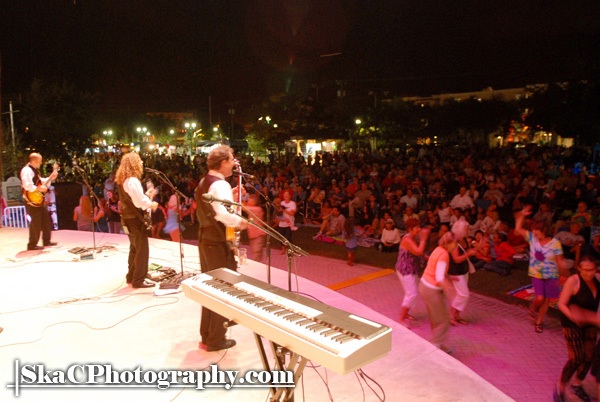 * Meatball Room & The Beatles.
Here's a heads-up for you Beatles- fans…
On Saturday Night–March 8, 2014 from 7pm-11pm, Italian joint–Meatball Room in Boca Raton is going to stage a FREE–"Beatles-50th Anniversary" show starring- Across The Universe.
As of right now- Jeff Eats doesn't have many details-other than, that Across The Universe (one of South Florida's top Beatles tribute bands) has been booked for the date.
Just guessing here, but based on the band's huge following and the restaurant's large customer base– I'm thinking that Meatball Room will use its outdoor patio area to stage this show.
This event should really be a-lot of fun…even you Rolling Stones' fanatics gotta admit that The Fab Four did turn out a decent tune-now and then!
If this type of "thing" interests you, I would suggest that you contact Meatball Room—(www.meatballroom.com -(561) 409-4111) and get the skinny on how this event is gonna work. You can check-out Across The Universe at www.acrosstheuniverseband.com.
One final note, if Jeff Eats is correctly reading his e-mails, Meatball Room currently has a- Groupon (www.groupon.com) going–which gets you $20 for $11 or $60 for $31. So, just maybe-there is a play here for you to see a free Beatles-show and eat some real-good Italian food on the cheap.
Printed below is Jeff Eats' review (11/20/13) on Meatball Room.
Printed below is Jeff Eats' review (1/21/14) on Across The Universe.
*****
Posted on January 21, 2014.
Across The Universe.
Real fast…
February 7th 2014 marks the 50th Anniversary of The Beatles' 1964- arrival at NYC's JFK International Airport…the band's American debut-February 9, 1964 on the Ed Sullivan Show.
February & March 2014…all types of concerts/shows/events/television programming are scheduled commemorating that Anniversary!
Check-out… Across The Universe- www.acrosstheuniverseband.com—definitely one of South Florida's best Beatles' tribute/cover bands. Jeff Eats has seen them at least a 1/2 dozen times and they are GOOD!
In checking the band's schedule, it has a handful of February & March-South Florida dates booked—and a number of the gigs are free shows.
Posted on November 20th, 2013 · Boca Raton Desserts Italian Pizza
***** Meatball Room, 3011 Yamato Road, Boca Raton, Florida 33434, (561) 409-4111.
Last night…
Jeff Eats and Mrs. Jeff Eats attended a "media dinner" at- Meatball Room, an Italian restaurant which opened six days ago in Boca Raton…based on last night's food/service/décor/vibe, the joint has a real shot of developing an absolutely huge following.
Just so we are straight, the Eats' meals/beverages and those of 30 others were comped…
For background…
As far as Jeff Eats could tell, the dinner was populated with some of South Florida's best known- food bloggers and magazine/newspaper food critics/writers. Nothing for nothing, I'll bet you a buck, that on Thursday, November 28th the Sun Sentinel runs a story on Meatball Room. Talk about thorough!–its reporter had more paper notes than Eisenhower had for the entire D-Day Invasion.
Anyway…let me tell you what "we-all" (this is the South, after-all!) got to try—baked clams, anaheim pepper, kale salad, beets salad, chopped salad, classic (veal/pork/beef) meatballs, turkey meatballs, taco (beef/pork/ground tortilla chips) meatballs, rigatoni bolognese, calamari fra diavolo, cheese pizza, harvest (apples/carmalized onions/mozzarella/goat cheese) pizza, chicken castronovo (breaded chicken breast/asparagus/fontina cheese/mushroom demi sauce), veal parmigiana—and let me tell you, every-thing was delicious. Now for sure, some items were stronger than others, but not one single dish was shall we say-even close to being lousy. For those of you who need a pecking order…as George H. W. Bush would say, "Can't do it! Not gonna do it! (or was it Dana Carvey?)–trust me it was all good-(ok, you win-the cheese pizza, taco meatballs and chicken castronovo were off-the-chart).
Now for the outrageous kicker…
Meatball Room has a huge dessert menu that includes– ice cream sundaes, milkshakes, ice cream sandwiches/cones, cakes, zeppoles. cannolis, pastries. Us media folks got to try sundaes, cannolis, chocolate layer cake, carrot cake, New York Style cheesecake–Talk about a diabetic's worst nightmare! I'm telling you, the attendees flipped out when those sundaes were served in gigantic glass goblets. Real cool-all baked goods are made in-house!
You guys know, that it's not Jeff Eats' style- to go on and on and on…about how stuff is made and the fine details of a meal—all I'm telling you, is comped or no comped, Meatball Room is making some really terrific stuff.
Let me close by saying, that back on October 23, 2013 Jeff Eats' did a story on "pre-opened" Meatball Room and the shopping center it's in. That story is reprinted below -for you guys who enjoy reading 30-day old Jeff Eats' articles.
You can check menu/prices/photos/other stuff at www.meatballroom.com.
Meatball Room is open 7 days a week from 11am-midnight.
—–
Meatball Room (Boca Raton)
Posted on October 23rd, 2013 · Boca Raton Desserts Italian Pizza ·
* Meatball Room (Boca Raton)
Jeff Eats isn't sure on this…but I think- you guys know that I "reside" in Boca Raton…with that in mind, at least once or twice a week I'm in The Regency Court (3011 Yamato Road, Boca Raton) shopping center which is like 97 seconds from my home.
Anyway…over the past 10 years or so, four different restaurants have occupied a particular 6,000 square foot- space in the center. If you do the math—that means that on average, a joint lasted about 30 months in the spot—not exactly sure, but I think the last guy maybe was there 9 months and the guy before him 6 months, but who's counting! The point of this "rambling"—the word longevity doesn't come to Jeff Eats' mind when he thinks of this particular spot and its past tenants. By the way, the first tenant and second tenant were "American Style" restaurants and the last two were Italian. To rough this out a drop more, the American Style joints had decent enough food/service and the Italian ones-had horrendous food/service. Jeff Eats can surmise why the Italian guys closed- but the "American Style" failures are open to conjecture—the best guess here, is that the rents were obscenely high, but that's just an educated guess based on heresay.
Anyway…the other day Jeff Eats received an e-mail press release from an Italian restaurant named Meatball Room…who for right now- we're gonna call "Guy #5″ with a Grand Opening tentatively scheduled for the first week of November…that pr- piece is printed below for your review.
To make what has now turned into an absurd- long story shorter…this evening Jeff Eats just happened (wink wink!) to walk by the Meatball Room which is in the final stages of construction and watched from the "outside" the training of its new staff…Two of Meatball's owners, John and Louie seeing Jeff Eats' nose pressed against the window, invited me in…and I gotta tell you, that after a 32 minute conversation with them, I really-think that Meatball Room has a shot of being a huge success. The reason I "say" this…both John and Louie have "tons" of experience both in the front/back of the house–The menu they showed me, had a great selection of reasonably priced Italian stuff and the decor–which resembles an upscale sports-bar with loads of flat screen tvs (do they still make fat screen tvs?) and an out-door dining patio is perfect for the neighborhood-family crowd that populates the immediate area. Finally…Louie insisted that I try the wood fired margherita pizza that he was "testing" on the new-staff…not wanting to be insulting, Jeff Eats had two slices and I gotta tell you, that the wood fired pizza- thin/crisp/sweet sauce was absolutely dynamite. Can't speak for anyone else, but I think that my buddies over at blog- Worst Pizza www.worstpizza.com are gonna love this pizza, but I'm getting ahead of myself.
Now nothing for nothing…Jeff Eats knows that 2 slices of test pizza don't make or for that matter-break a restaurant—who knows, the rest of the food could be garbage and the service stinks—or maybe the rent is a killer…What I do know, is that Jeff Eats has been around a ton of restaurants and the gut-call is that Louie and John (not sure if there are other partners or not) are gonna pull this one off.
As they say in Uganda—Only time will tell!
By the way, you can check menu/prices at www.meatballroom.com.
Take a look at the pr piece…and Jeff Eats will update you guys after eating a "real" meal there.
*****
MEATBALL ROOM, HIGHLY-ANTICIPATED AUTHENTIC TUSCAN ITALIAN RESTAURANT, TO OPEN IN BOCA RATON MID-OCTOBER, Located in The Regency Court, adjacent to Woodfield Country Club, the restaurant features authentic fare, artisan cocktails, designer desserts and mu
By Simply the Best PR
BOCA RATON, Fla., Oct. 7, 2013 — /PRNewswire/ — Meatball Room (www.meatballroom.com), the highly-anticipated, newly designed Tuscan Italian restaurant, announced today they have retained Simply the Best PR (www.simplythebestpublicrelations.com) as its Public Relations firm of record.
Meatball Room's extensive menu is highlighted by 12 different meatballs made fresh daily, ranging from classic Italian, to brisket, salmon, Reuben, eggplant, turkey, chicken, vegetarian and much more.
Executive Chef Louie, who recently moved back to Florida from Las Vegas after serving as Executive Chef at The Sugar Factory American Brasserie, the highly-acclaimed 30,000 square foot restaurant at The Paris Hotel, is in charge of all aspects of the kitchen at Meatball Room. His authentic Tuscan-inspired signature dishes include homemade pastas and unique sauces, wood burning pizza oven, Pollo, Veal, Pesce, Melanzane, Ravioli and much more.
Meatball Room features:
•Lunch and dinner daily
•Sunday brunch
•Wood burning pizza oven and open kitchen
•Indoor and outdoor patio seating
•Indoor/outdoor bar
•Cocktail lounge
•Champagne ladies night
•Private parties
•Catering
•And more
With the debut of Meatball Room, Boca Raton has a new choice for genuine Italian cuisine that is Tuscan at heart, but reflects modern tastes and lightness. A full bar with a carefully selected wine list, hand-made cocktails and a daily happy hour featuring bar bites and drink specials will be featured.
The Dessert Menu is extensive and is unlike any dessert menu seen in South Florida. Mouth-watering highlights include a wide array of homemade ice cream sundaes, cheesecakes, tiramisu, numerous milkshakes, innovative ice cream sandwiches, delicious cakes, a Whoopie Pie Tower, and so many other choices.
The restaurant is 5,500 square feet, seats 260 both inside and on the outside covered patio, features a wood burning pizza oven, open kitchen, LED lighting throughout, plasma televisions at the bars and private party room.
"Our publicity will include a series of grand opening events to introduce the restaurant as a place to enjoy genuinely delicious Italian dishes and exciting drinks in a comfortable, relaxed yet beautiful atmosphere," states Kim Morgan, President of Simply the Best PR. "We are particularly excited to promote Executive Chef Louie to the media to showcase his extensive and impressive experience in Tuscan fare and exciting desserts."
Meatball Room The Regency Court 3011 Yamato Road Boca Raton, FL 33434 www.meatballroom.com 561-409-4111
Contact: Kim Morgan Simply the Best Public Relations (954) 261-2149 kmorgan@goodpresspublishing.com
Read more here: http://www.heraldonline.com/2013/10/07/5280284/meatball-room-selects-simply-the.html#storylink=cp.