Tavola Pizza (Port Saint Lucie)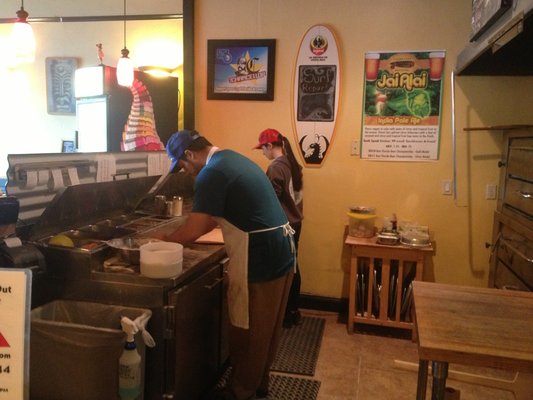 ***** Tavola Pizza, 1684 Port Saint Lucie Boulevard, Port Saint Lucie, Florida 34952, (772) 335-0344.
Got a real good "mom & pop" red sauce Italian joint for you…Tavola Pizza in Port Saint Lucie.
Real simple menu–handful of appetizers, salads, wraps, subs calzones/strombolis, pizzas, desserts.
When you check www.tavolapizza.com you'll notice no pastas/entrees.
Jeff Eats recently gave Tavola a shot and I gotta tell you that they make a delicious New York Style pizza (real-nice sweet sauce/thin crust)-a large 16″ runs 12 bucks.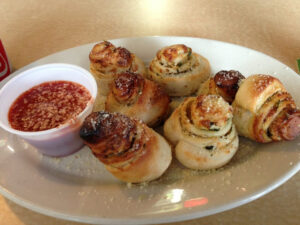 With the pizza out of the way, let me tell you about Tavola's garlic knots…AMAZING–trust Jeff Eats here, the garlic knots (listed as an appetizer) rolled with fresh mozzarella/parmesan/garlic) are as I said 1- second ago, AMAZING…I have never eaten garlic knots so delicious in my life, and trust me, Jeff Eats has eaten his fair share of garlic knots. The knots go for $.75 a piece–6 for $4.
Jeff Eats also "forced" himself to try Tavola's meatball parmigiana sub ($9)–on its menu Tavola calls the sandwich a grinder-so don'tcha get confused by the verbiage. Like the pizza and garlic knots- the sub (I mean grinder) was delicious- freshly baked roll/pizza sauce/very tasty meatballs.
Jeff Eats loved Tavola Pizza.
One final thought, "a" Tavola Pizza near a college/university would be a money printing press. I can only imagine the damage I would have done to myself back in my Ithaca College days.
Tavola Pizza is open, Monday 4pm-9pm, Tuesday-Thursday 11:30am-9pm, Friday 11:30am-10pm, Saturday noon-10pm, Sunday noon-9pm.