DelVecchio's Pizzeria & Italian Restaurant (Coral Springs, Weston, Sunrise, Pembroke Pines, Davie )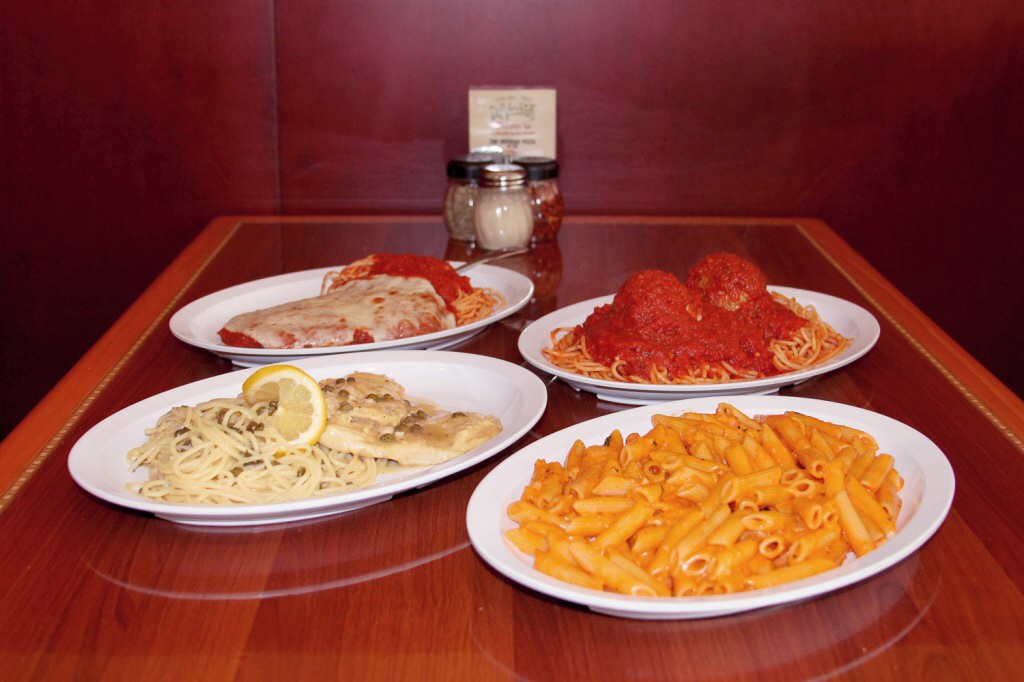 ***** DelVecchio's Pizzeria & Italian Restaurant, 2060 South University Drive, Davie, Florida 33324, (954) 476-2211.
DelVecchio's…a small South Florida "red sauce" chain—with 1-joint in Coral Springs, 1-joint in Weston, 1-joint in Sunrise, 1-joint in Pembroke Pines, 2-joints in Davie.
Jeff Eats recently did "dinner" at the DelVecchio's on South University Drive in Davie—so can't comment on what's what about the other 5 locations.
DelVecchio's as expected- had a menu packed with appetizers, salads, pizzas, pastas, subs, entrees. You know the game, entrees come with soup/or salad, garlic knots, side pasta.
You can check menu/prices/locations at www.delvecchiospizza.com
Food ordered…large pizza, veal parmigiana, eggplant rollatini, shrimp scampi, penne ala vodka–with everything being A-OK.
Just so there is no misunderstanding, no one item actually blew Jeff Eats-away…but all-in-all, a decent enough outing.
DelVecchio's is open Sunday-Thursday 11am-10pm, Friday-Saturday 11am-11pm.