Lemon Tree Cafe (Coconut Creek)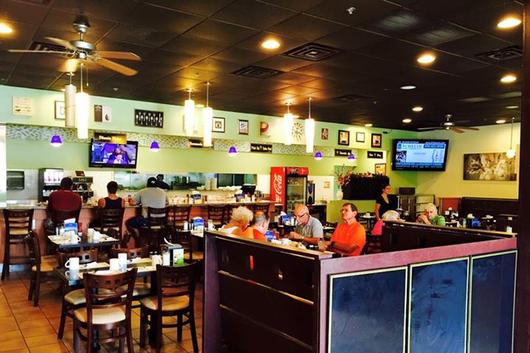 ***** Lemon Tree Café, 5463 Lyons Road, Coconut Creek, Florida 33073, (954) 570-8822.
Lemon Tree Café…"neighborhood diner"–table/booth/counter seating.
Lemon Tree's menu is loaded with breakfast stuff, sandwiches, burgers, soups, salads, wraps, entrees.
You can check menu/prices/photos at www.thelemontreecafe.com.
Jeff Eats recently did "lunch"…cheeseburger/French fries ($7.95)–chicken Caesar wrap with sweet potato fries ($10.95)–Reuben melt with French fries ($8.95)…everything was A-OK.
Let me wrap Lemon Tree Cafe up for you–good solid diner food.
Based on lunch, a breakfast outing is definitely in the cards.
Lemon Tree Café is open Monday-Saturday 6:30am-9pm, Sunday 6:30am-4pm