Miller, D'Amore, Johnny T., The Dubs (Kings Point, Delray Beach)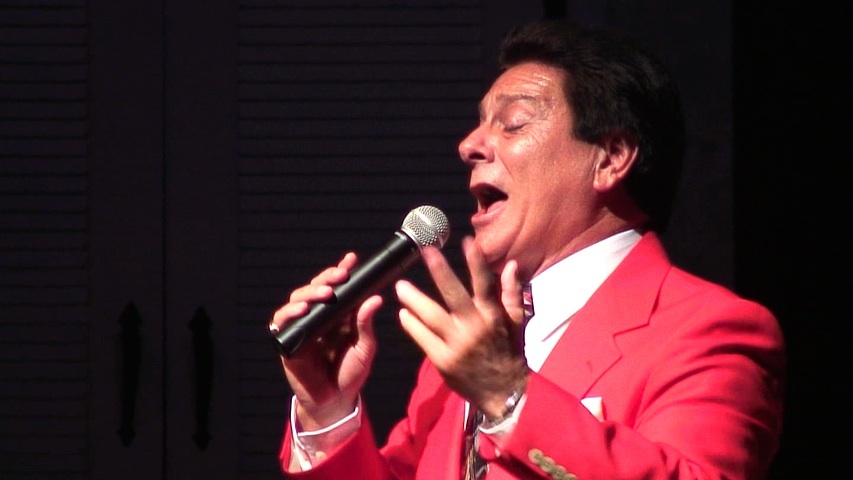 Johnny T.
* Miller, D'Amore, Johnny T., The Dubs.
This past Saturday night Jeff Eats and Mrs. Jeff Eats saw an absolutely terrific 50's-60's concert at the Kings Point Theater in Delray Beach.
Just off the top of my head, I'm gonna figure that close to 1,000 people were in the audience.
The concert featured vocalists- Mike Miller, Michael D'Amore, Johnny T. and The Dubs.
For the record, both Mike Miller and Johnny T. are former members of The Mystics who back in the 60's had the mega hit "Hushabye." D'Amore in-Jeff Eats'-humble-opinion is one of America's top lounge vocalists. The Dubs fronted by original first tenor -Cleveland Still had the 50's-60's mega hits "Could This Be Magic"–""Don't Ask Me To Be Lonely"–"Chapel Of Dreams."
As I mentioned 14 seconds ago, this was a terrific concert. Handling the "music" was a talented group of musicians lead by South Floridian- guitarist/vocalist Bobby Nathan who over the decades has worked with such artists as Kiss, Stevie Nicks, Steve Winwood, Prince and David Bowie.
Tickets for this show were $15 for Kings Point residents, non residents $18.
From Jeff Eats' e-mails, I know that loads of you guys…love OLDIES music. With that in mind, keep an eye on–the following sites, for future South Florida- "shows" that might be right up your alley.
Mike Miller…. www.harmonystreet.biz.
Michael D'Amore… www.michaeldamore.com,
Johnny T…. www.johnnytunes.com.
Bobby Nathan… www.bobbynathan.com