The Good Pie Company (Davie)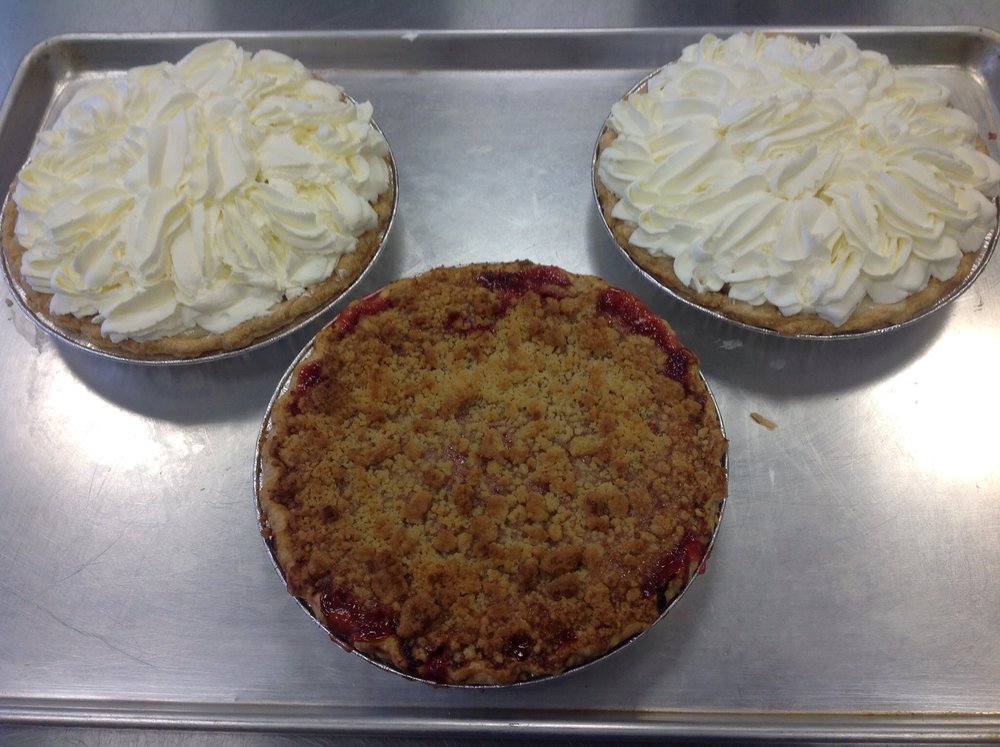 * The Good Pie Company, 5665 South Uiversity Drive, Davie, Florida 33328, (954) 562-4760.
Let me start by saying that–Jeff Eats is flying blind here…
Yesterday, I heard about a "start-up" retail/wholesale business-The Good Pie Company that "apparently" bakes amazing sweet and savory pies. So you "know"–sweet would be like- apple, pumpkin etc., savory would be chicken pot pie, zucchini etc. (so now you guys can be bakers).
Following-up on a friend's call-about incredible apple, boston cream and chicken pot pies—Jeff Eats did some GOOGLING, BINGING, YAHOOING–and came-up with an interesting "picture" about a 50ish married couple who started The Good Pie Company after driving round trip–Florida to California studying/tasting all kinds of pies along the way. If I got this right, this Good Pie deal- is their first pro-outing in the bakery business. The joint which opened on November 5, 2013 is basically a "working-kitchen" located in a Davie strip center. When you walk in, there are no retail counters/displays–you are in a kitchen. From what I gather, the space formerly housed a pizza joint-and has enough room to allow a retail outlet to be built-out.
At this stage of this story–check Good Pie's website www.thegoodpiecompany.net for products/and other stuff.
As I mentioned 23 seconds ago-most of the info-I have on The Good Pie Company came from the "internets" (you do know that Jeff Eats is a computer illiterate)… there are a number of stories on the company and a really cool YouTube Video about the Florida-California sojourn.
Now, nothing for nothing, Jeff Eats has no personal knowledge of what "these" pies taste like or what the bakery/store really looks like. What I got, is a gut feeling that owners Marti and Frank Reich–in addition to making delicious pies, may have a business that if "backed" by the right folks-could be HUGE.
By the way, on January 25, 2014 The Good Pie Company is going to have its official "Grand Opening."
Jeff Eats is definitely going to- personally check this joint out…
We'll talk about this one-again, real soon!