* Shadows Of The 60's–Still Time To Get Tickets!!!!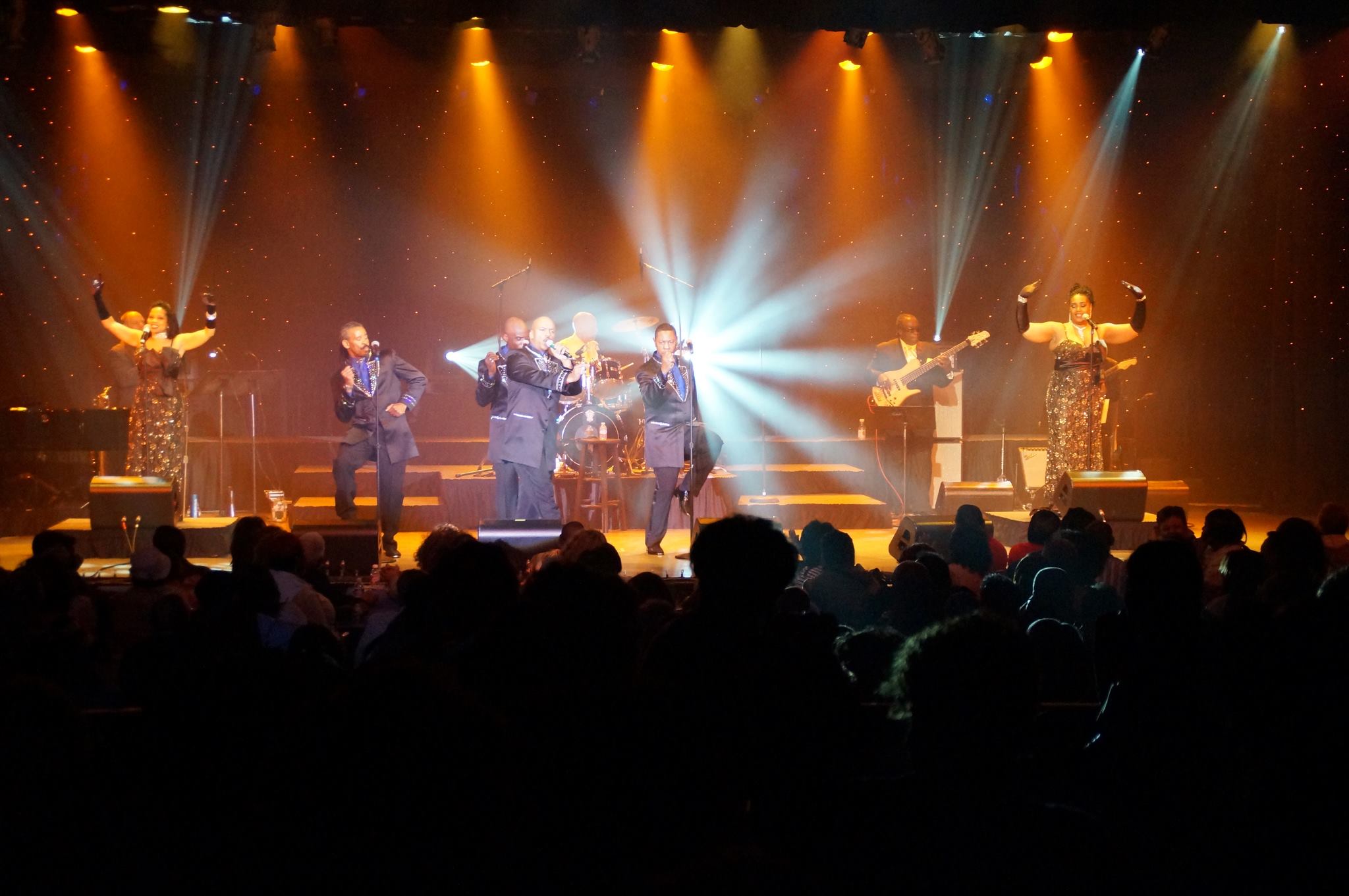 * Shadows of The 60's–Still Time To Get Tickets!!!!
On March 20, 2012 and then again on June 28, 2013 I told you guys about- Shadows Of the 60's- a Motown tribute "show" that was an absolute must see…
Last Wednesday night -at Century Village in Deerfield Beach…Jeff Eats and something like 1,300 others got to see this 11-piece (6 vocalists/5 band) act perform a non-stop 90-minute show featuring the music of such legendary artists as The Four Tops, The Temptations, The Supremes, Marvin Gaye and The Drifters. To say that the audience loved the show-would be an understatement…unless clapping, singing, dancing and yes-screaming in the aisles isn't what I think it is. The evening was capped off by 25 audience members, that's right 25–joining the performers on stage for some Motown "style" dancing and vocals.
Look, Jeff Eats has been around the music/entertainment business for a very-long time. I've seen the "stars" -all kinds of bands/singers-and all kinds of tribute artists…and I gotta tell you, Shadows Of The 60's -is one of the best tribute acts that I have ever-ever seen. The ensemble doesn't use tracks and plays the songs "note for note" exactly and I do mean exactly as they were originally recorded.
Just so you know, Shadows Of The 60's has 5 "shows" left on its current Florida tour-schedule…January 11th (Delray Beach), January 12th (Sunrise), January 14th (2-Hernando), January 15th (Sun City Center)—so if you like this kinda thing (and who doesn't?) check www.shadowsofthe60s.com and see if you can catch a ticket.
Printed below are the 3/20/12 and 6/28/13 write-ups…
***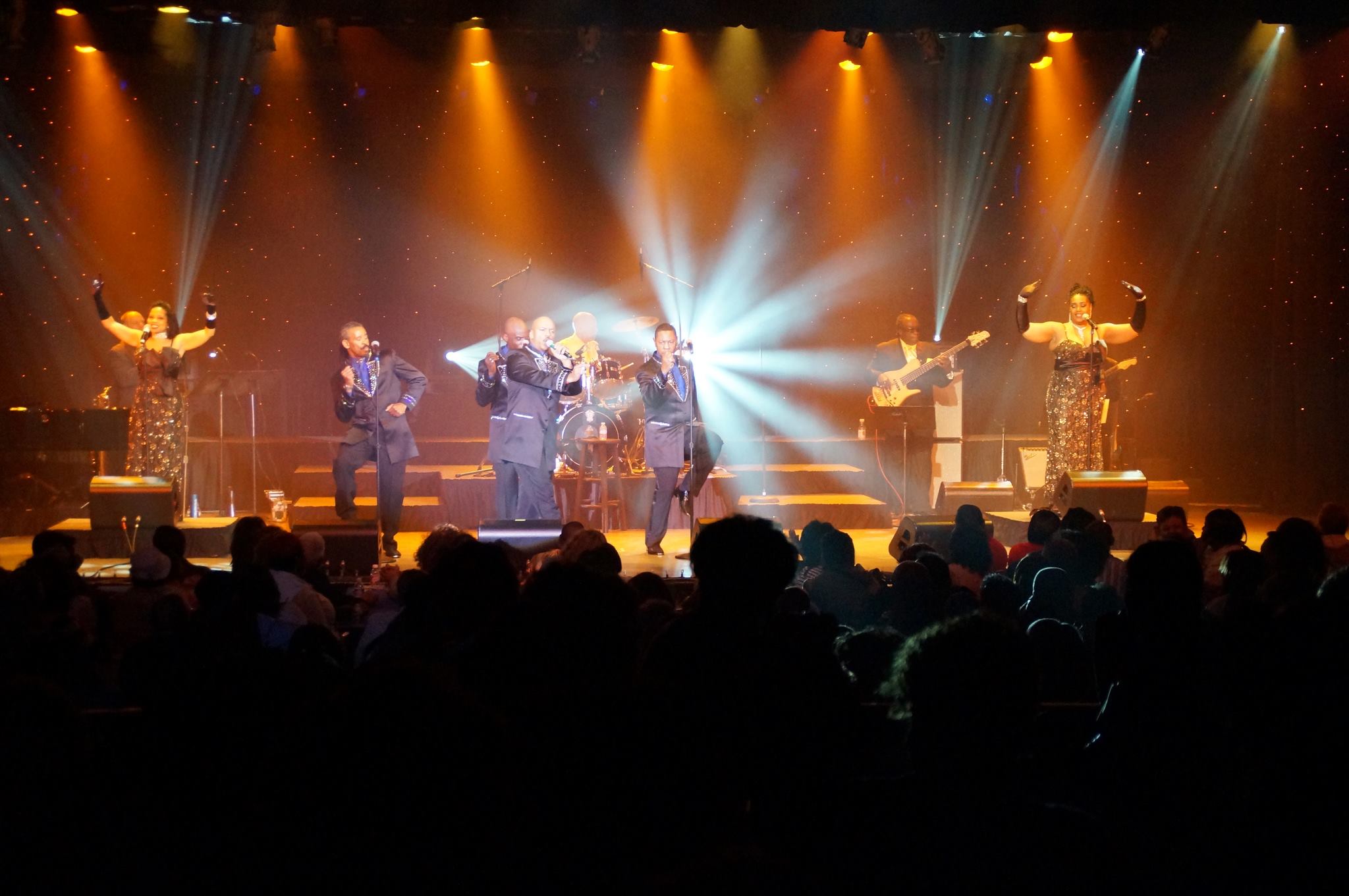 Shadows Of The 60′s
Posted on June 28th, 2013
* Shadows Of The 60′s
FINALLY…SOMEBODY LISTENED TO JEFF EATS–
Back on March 20, 2012 Jeff Eats told you guys about a sensational Motown revue show–"Dave Revels Tribute To The Four Tops" that I had recently seen.
The original "writeup" is reprinted below.
Anyway…in that article, I urged you guys to "get" this NYC act down to South Florida-and although it took awhile– earlier this week, Dave Revels advised me- that the act now called "Shadows Of The 60′s" has signed a contract from January 2, 2014- January 16, 2014 to play various South Florida country clubs/condos/venues.
If you are a fan of Motown music…I am telling you–you don't want to miss this act when they are here in South Florida. No fooling around–Dave Revels' "singers" are as good-if not better than the guys-girls currently starring in the smash Broadway hit "Motown The Musical."
Check the group's website www.shadowsofthe60s.com and see if your social director or your friend's social director or your cousin's social director was smart enough to book "Shadows Of The 60′s" for their respective communities.
***** Dave Revels Tribute To The Four Tops *****
Posted on March 20, 2012.
I am a huge Motown fan…Just so you know, Smokey is my favorite singer and I absolutely love The Four Tops. Now with that in mind—
I recently caught an 11 piece act.."Dave Revels Tribute To The Four Tops" that absolutely blew me away. I'm telling you– You'd swear, that The Four Tops (Levi, Duke, Obie and Lawrence) were in-the-house circa 1965. Dead on and I do mean dead on versions of the group's greatest hits.
To be perfectly honest with you, over the years, literally- I have seen countless cover bands and tribute acts down here in South Florida. No fooling around, "Dave Revels Tribute To The Four Tops" was right up there with the best that I've seen, anywhere. Terrific staging, costumes, music, dancing—this group had it all covered. In addition to The Four Tops' tribute, the act also did amazing covers of such 50s-60s-70s artists as The Drifters, The Platters, The Supremes, The Miracles, Marvin Gaye & Tammi Terrell.
The reason that I am mentioning "Dave Revels Tribute To The Four Tops" is that the New York based group is currently scheduling a number of 2012-2013 Florida appearances. So… if this type of "entertainment" is your bag–be on the lookout for advertised performance dates.
Just a little heads up…the leader of the group- Dave Revels ain't exactly a rookie in the entertainment business. Years ago, he was a member of Charlie Thomas' Drifters and is a current member of the legendary acapella group-The Persuasions (who by the way, tore the house down this past Sunday night at The Broward Center). To say that this guy can sing, would be an understatement. He does a Levi Stubbs and Marvin Gaye—that would have the originals thinking that- they were singing on stage.
Like I said, "Dave Revels Tribute To The Four Tops" is something you gotta see—you can check schedule/audio/video at www.daverevels.com & www.standingintheshadowsofthefourtops.com. You can also You Tube–Dave Revels and you should come-up with a ton of videos.
One final thought, I'm sure that a number of you guys live in condo communities, country clubs, etc…that have entertainment directors/committees. "Dave Revels Tribute To The Four Tops" would be an absolute homerun–so maybe you should make an introduction!