* The Pop Culture Vault (Delray Beach)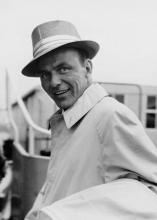 * The Pop Culture Vault, 9169 Atlantic Avenue (Delray Marketplace), Delray Beach, Florida 33446, (561) 498-1762.
Well!- The Delray Marketplace (see review-2/26/13) pulled it off again, somehow it talked another "retailer" into taking a shot—this time it's The Pop Culture Vault.
Personally, Jeff Eats loves walking around The Pop Culture Vaults of the world looking at all of the fabulously framed Rock n' Roll memorabilia, fabulously framed Rock n' Roll photographs and fabulously framed pop culture artwork that cover and fill these joints' walls and easels. Do you know what chazerai (non Yiddish speakers-Google it) is?–well, most of the stuff for sale (but not all of it–fair is fair!) is usually chazerai that's fabulously framed.
Now nothing for nothing, but Jeff Eats appreciates why a joint like The Pop Culture Vault might take a shot on a center like the Delray Marketplace…loads of new homes being built in the area-therefore lots of future bare walls to cover. Only problem I see with that type of thinking is that most of those "new" homes are going to be bought by the 55+ crowd and-Jeff Eats just doesn't see them going for this type of stuff. Could be wrong, but don't think so! Come to think of it, I seriously doubt that some 37 year old couple with 3 kids- ages 2-4-5 is really going to give a rat's ass either-about some fabulously framed black & white Beatles' photos circa 1964 (taken some 13 years before the couple was even born). But, I could be wrong–after all Graceland has been printing money for years as Lisa Marie can well attest to (Do you remember when she "married" Michael Jackson? But that's a story for another day).
To the owners of The Pop Culture Vault…visited your new store and it looks great. I also loved your old store, that use to be on Atlantic Avenue in Delray Beach across from Tramonti. Really do hope you got a sweetheart rent deal because you moved from the fire into the FIRE! By the way, what do you think a signed black & white photo of Paul, John, George, Pete and Stu would fetch?
In all seriousness, Jeff Eats wishes the folks at The Pop Culture Vault the best of luck–but like the Olive Oil guy/the Photo guy/and numerous others…can't figure for the life of me, how retail can make it at the Delray Marketplace.
Checkout www.popculturevault.com for store hours/products.