The Pink Submarine (Wilton Manors)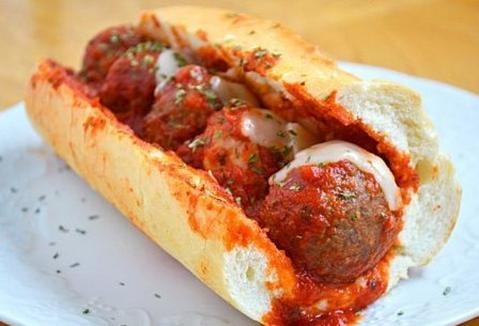 ***** The Pink Submarine, 2041 Wilton Drive, Wilton Manors, Florida 33305, (954) 566-2219.
Got a real-good sub joint for you…The Pink Submarine in Wilton Manors.
You know the deal order at/pickup at the counter…on the décor front, "think" The Beatles' Yellow Submarine cartoon–and you'll be on the right page.
Between Jeff Eats, you and the bedpost (ever wonder where this saying came from?) subs shops in South Florida or for that matter the entire United States are literally a dime a dozen (ever wonder where this saying came from?)–what separates "some" from the pack is- the quality/quantity of the ingredients and the bread that those ingredients get stuffed into …with this formula in mind, I gotta tell you that The Pink Submarine makes some of the best subs that Jeff Eats has eaten-here in South Florida.
The other day, Jeff Eats "tried"–a meatball sub (white-$8), a roast beef sub (multigrain-$8), a turkey sub (whole wheat-$8)…and like I said 9 seconds ago, all of the 8″ subs were top-shelf. You can check menu/prices at www.thepinksubmarine.com.
One final thought, the lady who made Jeff Eats' subs was as pleasant as could-be and had a nice heavy-hand while loading the ingredients.
The Pink Submarine is open Monday-Thursday 11am-7pm, Friday-Saturday 11am-2am, Sunday 11am-5pm.