* Seminole Coconut Creek Casino (Coconut Creek)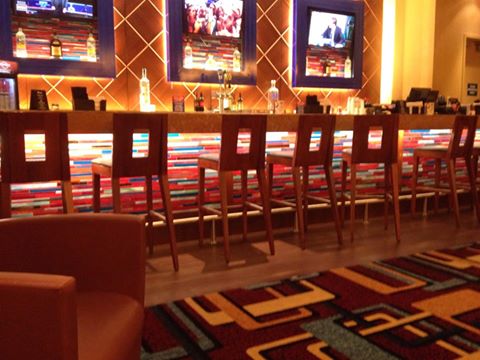 * Seminole Coconut Creek Casino.
This "post" is addressed to whoever (or is it whomever) is running the Seminole Coconut Creek Casino…get your freaking act together.
Two weeks ago, Jeff Eats and Mrs. Jeff Eats sat in NYY Steak's lounge (in your facility)–planning to watch 80s band Red Skies perform. Now nothing for nothing, Jeff Eats has been in more bars, clubs, restaurants, casinos, lounges than he cares to remember and this was the first time-ever, that the second hand smoke was so brutal that Jeff Eats was forced to leave the venue because my freaking lungs felt like they were on fire. I might add, that the burning sensation became unbearable during the group's second song, that's right second song!
Trust me, Jeff Eats saw your "no smoking" signs in various areas—but I'm telling you, something ain't right—the smoke is all over the joint.
Get someone in there to FIX your ventilation system—because if you got one, it's broke!