Chef Eddie's (Orlando)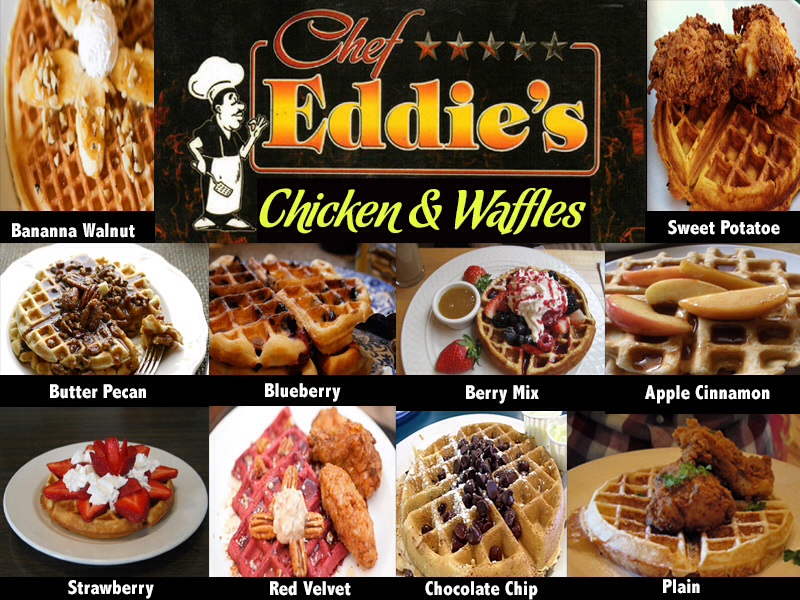 ***** Chef Eddie's, 3214 Orange Center Boulevard, Orlando, Florida 32805, (407) 505-6802.
Let's call Chef Eddie's a "soul food" diner…the joint does breakfast/lunch/dinner Tuesday-Sunday 8am-8:30pm and absolutely blew Jeff Eats away with some of the most delicious fried chicken & waffles, fried shrimp, crab cakes, bbq ribs, mac & cheese, hush puppies—that this East-Flatbush Boy has ever eaten.
No fooling around…Chef Eddie's food is dynamite.
You can check Chef Eddie's menu/dirt cheap prices at www.chfeddies.com—there are also a whole bunch of photos/videos for your consideration.
Let Jeff Eats close by saying–every so often I come across a joint that is an aboslute home-run…well, this one is a grand slam!