Zorba's Taverna, (Delray Beach)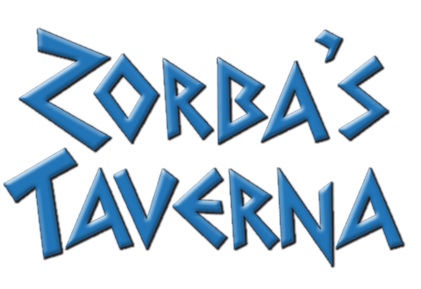 ***** Zorba's Taverna, 4801 Linton Boulevard, Delray Beach, Florida 33445, (561) 381-7411.
I know-I know-I know–real original name…
That said, if you want some real good Greek-stuff, then you gotta try Zorba's Taverna in Delray Beach.
Nothing fancy going on here…maybe 20 tables inside, maybe another 6 outside—and two doors down in the shopping center you got a nice sized Big Lots' store. On the décor front, white/powder blue walls and a massive (and I do mean massive) painted wall mural of either Tony Bennett, Telly Savales, Fred Astaire, Ernie Anastos (not from NYC? Google him!) or my late Uncle Murray (he was married to my father's sister- Irene)…if you eat at Zorba's, please drop me a line as to who you think is portrayed in the mural, 'cause I'm not really sure!…that said, I'm leaning towards Uncle Murray.
Earlier this evening, Jeff Eats gave Zorba's a shot…gyro, souvlaki, roast chicken, Greek salad, tzatziki, hummus, Greek fries, French fries, pita, pistachio baklava—for the record, Mrs. Jeff Eats shared the meal…didn't want you guys to think that I was a certifiable pig. The verdict, this 6-month old joint makes real-good food. Pleasant-competent service, huge portions and super reasonable prices.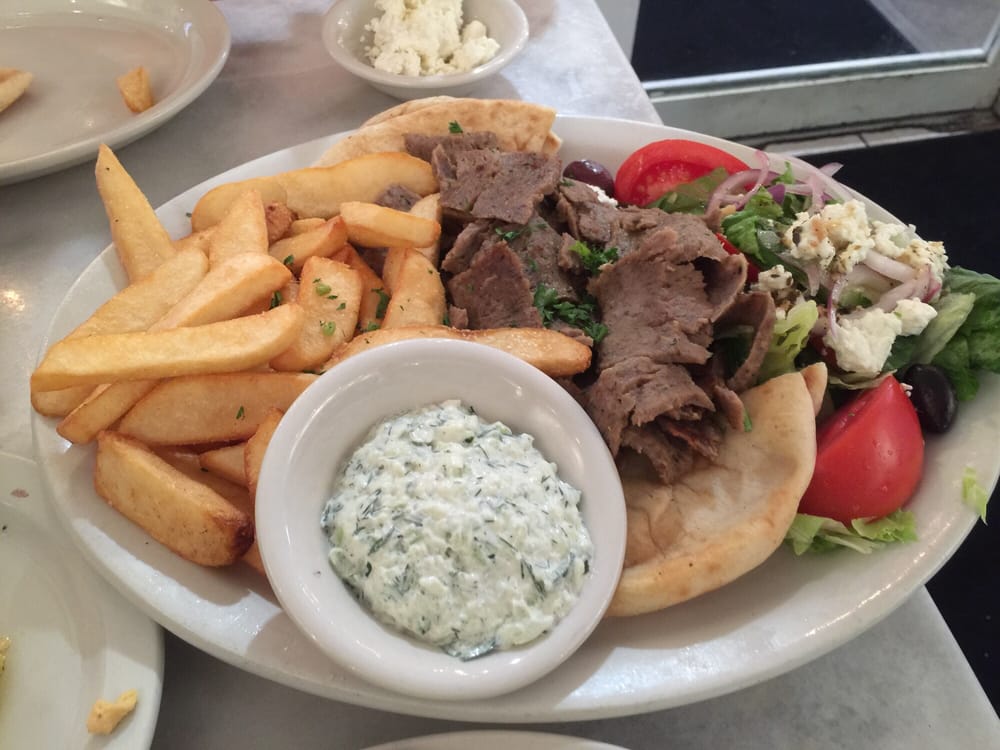 Just so we are straight with each other–after all this is a food blog…the pork souvlaki was a bit on the tough side–but once wrapped in pita bread with a shot of tzatziki/Greek salad–it went down quite nicely. Hopefully this "criticism" satisfies those of you who recently e-mailed asking for more "detail" on the foods consumed.
Check www.eatzorbas.com for menu/prices.
Let me wrap this one up…
Jeff Eats really enjoyed Zorba's Taverna which is open 7 days a week for lunch and dinner.