* The Sun Sentinel Must Have Been Smoking Something!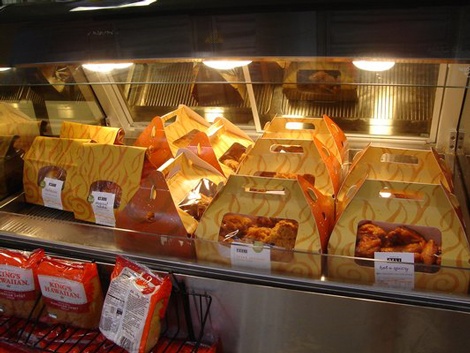 * The Sun Sentinel Must Have Been Smoking Something!
This morning, the Sun Sentinel "issued" its 2013 "BEST OF SOUTH FLORIDA"…
Included Categories:
Food & Drinks
Casual Restaurants
Ethnic Restaurants
Service & Setting
Special Occasions
Bars & Clubs
Events
Music
Arts & Entertainment
Staff Picks
According to the Sun Sentinel, no joking here…
Publix fried chicken is the best.
P.F. Chang's is the best Chinese restaurant.
Capital Grille is the best steakhouse.
You can check www.sun-sentinel.com for complete lists.
What's really scary here…is that the "best this" and the "best that" were determined by 2585 people who voted in Sun Sentinel polls…other "best picks" were made by the Sun Sentinel's staff. Just think, there are something like 500 billion people living in south Florida and the Sun Sentinel relied on 2585 GOD KNOWS WHO to basically guide the masses…sounds nuts to Jeff Eats—when all those billions got to do is read Jeff Eats and your reader comments to get the skinny on what's really going on down here.
Not to influence you or nothing…but Jeff Eats kinda thinks that the Sun Sentinel must have been "smoking" something when it concocted its lists…and as far as the "staff picks"–just maybe, it had its eye on "future" advertising dollars—but that would be way too devious, don't you think?
But, that's just one man's opinion on this 2013 best list thing!