* FIREFALL ( Mardi Gras Casino, Hallandale Beach)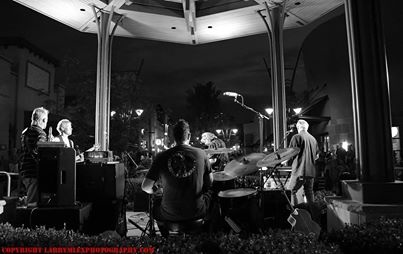 * FIREFALL (Mardi Gras Casino, Hallandale Beach)
If you are a fan of oldies/classic & folk rock n roll…
Mardi Gras Casino on November 12, 2013 at 8pm is presenting the legendary group FIREFALL in concert.
For what it's worth, Jeff Eats has seen Firefall in concert and the legendary folk-rock band put on quite a show.
The Mardi Gras Casino "2013 concert" series thus far has featured- The Lovin' Spoonful, The Grass Roots and The Atlanta Rhythm Section and all three out-door concerts were absolutely dynamite.
Check www.mardigrascasino.com for tickets/info.
Printed below is a PR piece from Mardi Gras' website on the band/event.
***
Firefall
Live in Concert on November 12, 2013
Top 40 Hits
You are the Woman
Strange Way
Goodbye I love You
Cinderella
Mexico
Just Remember I Love You
The genealogy and musical roots of Firefall run deep in the fertile soil of American folk/rock music. Along with contemporaries like Crosby, Stills and Nash, The Band, The Eagles and Loggins and Messina, they created a sound that defined a generation and forever changed the musical landscape. Defying industry labels, they creatively melded country, folk, easy listening, and rock n' roll to create a sound that was uniquely their own. Firefall is one of the few surviving bands of this genre, remaining true to the founding vision throughout the bands' 30 year history.
From 1976 through the 1980's, Firefall saturated the radio waves with a string of Top 20 hits, selling millions of albums and earning two platinum and three gold records for their efforts. They toured the world over, sharing stages with supergroups like Fleetwood Mac, The Band, The Doobie Brothers, Marshall Tucker, The Beach Boys and America, to name a few. Their dynamic and dazzling live performances gained them a huge and loyal fan base; one that continues to grow even now. In their current live shows, the band continues to expand on their distinctive and melodic sound. Their much loved hits are faithfully recreated with a freshness rare in live performance of such classics. With their newer material, they continue to demonstrate the diversity of the band's musical excellence. In keeping with the times, the shows often include acoustic "mini sets" and extended jams, which speak directly to the ever growing new generation of fans.
For co-founder Jock Bartley, Firefall is not only a chance to grow musically, but represents a heartfelt commitment to nurturing a musical tradition that he helped to create. Shared for the past 20 years with the same band members, this commitment has successfully carried Firefall into the 21st century. Always giving 100%, Firefall offers live shows that meet, and often exceed audience expectations. Firefall is as valid and as vital as ever; a welcome blast from the past, and focused firmly on the future.
"I think it's great that in this day and age of trends that change overnight, a kind of music that we helped to create is still around, and growing in popularity." Jock Bartley