* Atlanta Rhythm Section ( Mardi Gras Casino)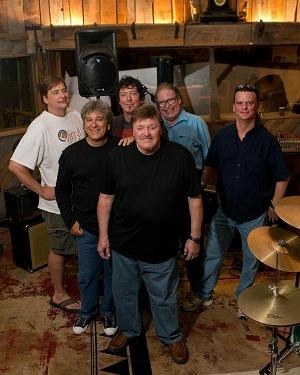 * Atlanta Rhythm Section (Mardi Gras Casino)
Jeff Eats just received the "below" email from the Mardi Gras Casino in Hallandale Beach…
The "skinny"…for you-guys who follow "Classic Rock N Roll" is that the Atlanta Rhythm Section is scheduled to appear in concert on Tuesday Night–August 13, 2013 in the Grandstand section of the casino.
Based on the last 2-concerts that Jeff Eats attended at the Mardi Gras…The Lovin' Spoonful and The Grass Roots—I can tell you, if the weather is good, the Mardi Gras Casino is a great out-door venue for a Rock N Roll show.
Keep it to yourself, but every seat in the house is terrific…so those 10 buck tickets-will work perfectly.
*****
Time: 8pm-9:15pm (Will-call opens at 6:30pm / Doors open at 7pm)
Location: Grandstand
Cost: General Admission – $10 / Premium Seating – $20 / VIP – $60
Day of Concert, add $10
For Ticket Information, visit www.mardigrascasinofl.com
On Tuesday, August 13th at 8pm, Mardi Gras Casino takes music lovers back to the classic rock days with the rockin' sounds of Atlanta Rhythm Section performing live in the Grandstand followed by a spectacular fireworks display! With 15 albums of outstanding songwriting and performances, The Atlanta Rhythm Section represents all the good things the phrase "classic rock" implies.
All ticket holders receive a special buffet price of $10.95 at the French Quarter Restaurant & Bar located on the third floor of the casino from 5pm-10pm.
After the concert, make your way to the slot floor and play one of your favorite machines for a chance to win $250 bonus play until 10:30pm! Must be 21 years of age and a Players' Club member.
For more than 30 years, members of The Atlanta Rhythm Section have entertained audiences all over the world with their hits. The members of Atlanta Rhythm Section originally came together as a session band at Studio One, an Atlanta area studio recording artists like Lynyrd Skynyrd, Al Kooper, Dickey Betts and .38 Special. The band put out 15 albums and was paired with contemporaries Lynyrd Skynyrd as the successors to the Allman Brothers – carrying the mantle of "Southern Rock" in the late 70s. But performing songs that were more musically diverse and having hits that had a softer, pop flavor, they had a sound all their own. Influenced by music coming out of England and sharing the musical styling's of groups likes The Eagles and Fleetwood Mac, the members of ARS were accomplished musicians who constantly tried to evolve – think Steely Dan or Little Feat.
With multiple gold and platinum albums to their credit, the band had 2 top 10 singles, "So Into You" and "Imaginary Lover", as well as Top 40 hits including "Doraville", "I'm Not Gonna Let It Bother Me Tonight", "Do It Or Die" and "Spooky".
Mardi Gras Casino is located at 831 North Federal Highway on the corner of US-1 and Pembroke Road. The casino offers over 70,000 square feet of casino excitement featuring 1,100 Las Vegas-style slot machines, including new-linked Progressive slots, video roulette and blackjack, and Vegas-Star Roulette; 30 action-packed poker tables; simulcast and greyhound racing; and various dining options. For more information, call 954-924-3200 or visit www.mardigrascasinofl.com. Become a fan on Facebook at http://www.facebook.com/mardigrascasino or follow us on twitter at http://www/twitter.com/MardiGrasFl.