Eagle Grill & Oyster Bar (Greenacres)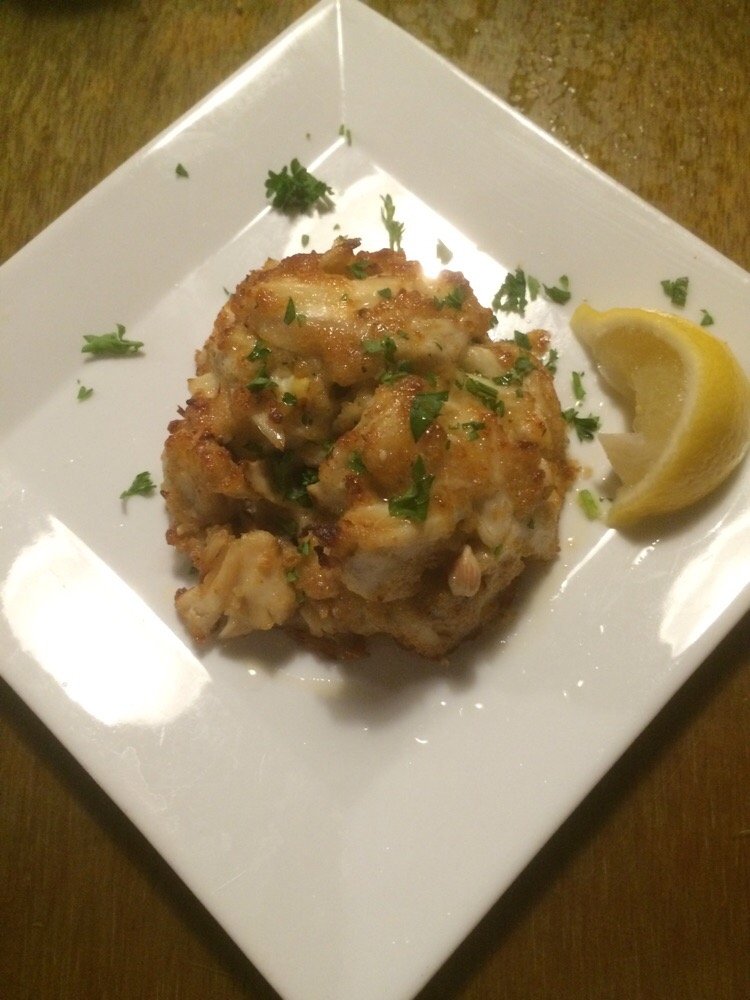 ***** Eagle Grill & Oyster Bar, 4636 Jog Road, Greenacres, Florida 33467, (561) 964-0900.
Got something really-good for you guys…Eagle Grill & Oyster Bar in Greenacres. For our purposes, we're gonna call this restaurant an "American Style"-"Sports Bar" joint.
Let me start by saying, that Jeff Eats absolutely loved the Eagle Grill.
For what it's worth…last night, Jeff Eats, Mrs. Jeff Eats and our friends Eric and Ellen (Jeff Eats knows Ellen since he was 13 and she was 12) tried the Eagle Grill which had been recommended the night before by our mutual friends Norman and Nancy who live in Delray Beach…confused?
Anyway…
The four of us (that's Jeff Eats, Mrs. Jeff Eats, Eric and Ellen who Jeff Eats knows since he was 13) drove "up" to Greenacres from Boca Raton and found the Eagle Grill in a small shopping center…from the outside, in a million years—the four of us never figured that inside- it was a cool looking neighborhood wood bar/booths/table seating joint with loads of flat screen tvs. By the way, when we got there around 8:15pm–every seat (I'm thinking 125 give or take) in the house including those at the bar were taken—it took us about 10 minutes to catch a booth.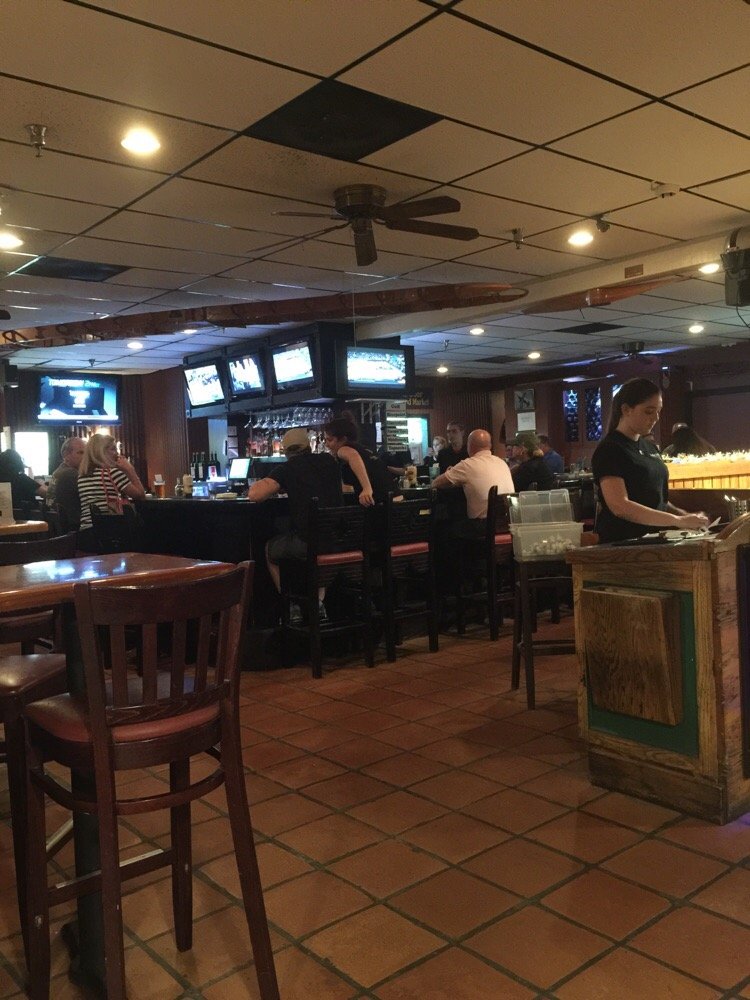 Eagle's menu has tons of appetizers, salads, sandwiches, burgers, wings, pastas, meat/chicken/seafood entrees, desserts…Just so you know, the joint is heavy on the seafood-side of the ledger, but don't-worry, there is plenty of non fish stuff, so every-one in your party is gonna find what to eat. At this stage of the game, you can check www.eagle-grill.com for menu/prices/photos.
Now listen closely…Eagle Grill's food isn't just good, it is outrageously good. Eric ordered the crab cake entrée ($25-2 crab cakes/2 sides) and scarfed those suckers down as if he was Mahata Gandhi breaking a fast. Jeff Eats did a rack of baby-back ribs ($16- two sides), Mrs. Jeff Eats did blackened mahi ($12.50- two sides), Ellen did a shrimp po boy ($8.50 fried shrimp/lettuce/tomato/mayo and one side), the table shared steamed mussels fra diavlo ($8.50) and gumbo ($10). Like I said, 4 seconds ago…the food was outrageously good.
Let me wrap this story up…
Terrific food—super pleasant service—very reasonable prices (for example–from 3pm-9pm the Eagle offers 9 dinners priced at $9.99 a piece).
In baseball parlance, the Eagle Grill is a grand-slam.
For you guys who need a "drop" of clarification. Ellen is married to Eric, Jeff knows Ellen since he was 13 and she was 12, Norman is married to Nancy and vice versa, Nancy and Norman use to live in Boca Raton but now live in Delray Beach but are thinking of moving to Manhattan but aren't sure on that just yet, the only tv sets currently being manufactured are flat screen tvs so it's no longer necessary to call them flat screen tvs-just tvs will suffice and a po boy is the "same" as a sub, hero, blimpie, grinder, hoagie…and your tee shirt/shorts ensembles will work beautifully at the Eagle.
Eagle Grill is open Sunday noon-9:30pm, Monday-Thursday 11am-9:30pm, Friday-Saturday 11am-10:30pm.
Finally, if Norman and Nancy decide to move to Manhattan, Jeff Eats will update you guys.