* The Marshall Tucker Band (Mardi Gras Casino)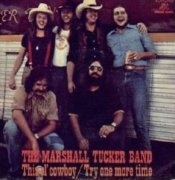 * The Marshall Tucker Band (Mardi Gras Casino)
In May it was The Lovin' Spoonful. In June it was The Grass Roots—terrific Rock n' Roll concerts at the Mardi Gras Casino in Hallandale Beach.
Now, the Mardi Gras Casino appears to be pulling out all-of-the-stops…
On Tuesday Night– July 9, 2013 at 8pm the legendary southern rock band- The Marshall Tucker Band will hit the casino's Grandstand Stage.
Check-out the press release that Jeff Eats just got…
*****
"Mardi Gras Casino invites you to listen to the eclectic sounds of Southern Rockers, The Marshall Tucker Band perform live in the Grandstand!
Tickets will be sold from June 20, 2013 until July 8, 2013 at Brown Paper Tickets and Mardi Gras Casino. An additional $10 day of concert charge will be added July 9, 2013. Tickets will be sold day of concert at Mardi Gras Casino only. All Gold Carded Members that are eligible for a 50% discount must visit Mardi Gras Casino.
Ticket holders can enjoy our $14.95 buffet at French Quarter for a discounted price of $10.95After the concert, make your way to the slot floor and play one of your favorite machines for a chance to win $250 bonus play from 9:30pm-10:30pm! Must be 21 years of age and a Players' Club member.
In the early fall of 1973, The Marshall Tucker Band was still a young and hungry group out to prove themselves every time they hit the stage. Their debut album had already spawned numerous hits. "Way Out West!"-Live from San Francisco 1973, their latest CD is a time capsule from that period. "We were a bunch of young guys who didn't know any boundaries" says founding member and longtime lead singer Doug Gray. As it turned out, the collective talents of The Marshall Tucker Band took them very far indeed. More than three decades later this galvanizing San Francisco performance reminds us how it all began.
Still led today by founding member and lead singer Doug Gray, they represent a time and place in music that will never be duplicated. Gray is quick to credit the band's current dynamic members with carrying on the timeless essence of The Marshall Tucker Band sound. Chris Hicks played lead and slide guitar in 1996 and 1997. By that time he had become well acquainted with MTB's music: his band, Loose Change, often opened for Toy in the early 90's. A few years later, after he joined the Outlaws, Hughie and company would serve as Toy's back-up band when Toy joined them for an East Coast Tour. He has since gone solo and released a CD titled Funky Broadway. In 2008 Chris released his next full length album on MTB's Ramblin Records entitled "Dog Eat Dog World." Chris re-joined the MTB permanently in 2012. The highly respected drummer B.B. Borden, a former member of both Mother's Finest and The Outlaws, multi-instrumentalist Marcus Henderson of Macon, Georgia, plays flute, saxophone and keyboards in addition to lead and background vocals, Pat Elwood on bass guitar, and Rick Willis on lead guitar and vocals, both of Spartanburg SC, are disciples of the Caldwell Brothers. Together they present a powerful stage presence as they continue to tour the country and continue to be powerful force in the world of music."
*****
Trust old Jeff Eats on this one…The Marshall Tucker Band is considered by many to be one of the greatest Southern Rock bands of all-time. I am telling you, whether you are a fan or new to the band—you owe it to yourself to catch The Marshall Tucker Band in action…the group has sold millions of records and influenced every major Southern Rock N' Roll Band that has taken to the stage since 1973.
Take a look at the group's website www.marshalltucker.com—Its got the whole 9-yards on the group's 40+ year history.
Tickets are $20-$40-$60 and you can buy them on Mardi Gras Casino's site www.mardigrascasinofl.com.