* Trying To Buy Jeff Eats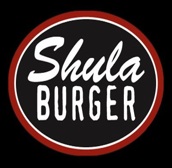 * Trying To Buy Jeff Eats
In the course of any given week, Jeff Eats literally receives countless PR PIECES about and INVITES to try various restaurants here-in South Florida.
Below, I've "attached" an e-mail that I received yesterday afternoon from a PR firm that apparently represents the Shula Burger franchise which recently opened a restaurant in the Delray Marketplace in Delray Beach.
You're smart guys…Read the email—Would you use a PR FIRM that would send "that" email to a total stranger?
Love to hear your thoughts…
*****
From: Elizabeth Smith
Subject: invitation for event on July 10th for you and your fabulous readers!
Message Body:
Hi!
I came across your Jeff Eats blog and wanted to invite you and your fabulous
readers to a fun event on Wednesday, July 10th that seems right up your alley.
Shula Burger just opened a new location in Delray Beach, so to celebrate the
Grand Opening, they are giving away free burgers for a year to 50 lucky winners
who stop by the store on July 10th.
We noticed you have already reviewed our new Shula Burger location. Thanks for
the kind words! If you want to add a follow up we can guarantee one of your
readers will be one of the 50 winners. Simply let your readers know to mention
you when they enter to win the free burgers!
Here are the details:
Wednesday, July 10th over at 14917 Lyons Road, Suite 114 in Delray Beach.
Legendary coach Don Shula and former Miami Dolphins players will be in the store
to sign autographs and share stories. Fun, right?!
Plus, a portion of proceeds on July 10th will be donated to the Achievement
Centers for Children and Families, which helps local children in need obtain
adequate childcare.
We'd love for you to come out and try our gourmet burgers (again!) while you mix
and mingle with some football legends. You can also get ½ of wine and beer as
well as free fries with the purchase of a burger from 3-5pm.
Let me know if you have any questions and if this sounds like something you'd be
interested in!
Hope to see you there,
Elizabeth and the Shula Burger Team