Otentic Restaurant (Miami Beach)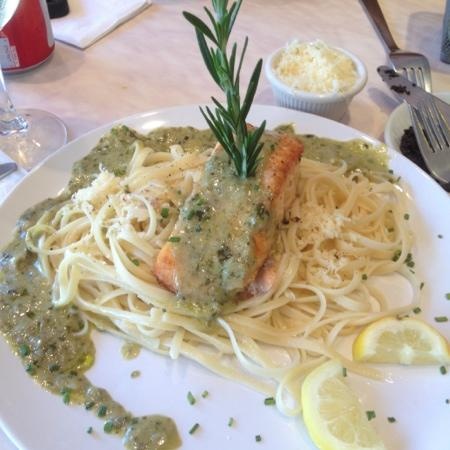 ***** Otentic Restaurant, 710 Washington Avenue, Miami Beach, Florida 33139, (305) 531-1464.
Every so often Jeff Eats gets a Roseanne Roseannadanna kinda e-mail that goes something like this…"Hey Mr. Jeff Eats, what do you got against French restaurants?" To which Jeff Eats always replies, "Hey______(named filled in) Jeff Eats got nothing against French restaurants." To prove the point, Jeff Eats recently had dinner at a terrific Miami Beach "hole in the wall" French restaurant named Otentic Resaurant. Just so you know, Jeff Eats didn't count the tables/booths/bar seating- but I'm thinking maybe 20 people at a time–thus the hole-in-the-wall designation.
At this stage of the dialogue you can check www.otentic-restaurant.com for menu/prices/video tour.
Before I tell you what was consummed, Otentic does breakfast, lunch and dinner…
Otentic is open Sunday-Thursday 9am-1am and Friday-Saturday 9am-5am—so, you now know where you can satisy your late night cravings for duck pate and chicken/ham crepes.
Like Jeff Eats said about 11 seconds ago—dinner was absolutely terrific. The French onion soup ($8.50) was one of the best that I've ever had—the filet mignon ($15.40) that I had and the roasted chicken ($13.50) ordered by Mrs. Jeff Eats were also delicious. A side of Otentic Linguini ($12.95–bacon/ham/mushrooms/heavy cream/egg yolk/grated cheese) was totally off-the chart–and for all these years, Jeff Eats had thought linguini was an Italian pasta—silly me, live and learn! The chocolate mousee dessert ($8.50) was magnifique (didn't know Jeff Eats was tri-lingual, did you?)
French Schmench!…
Otentic Restaurant is a dynamite restaurant…
The joint's got plenty of breakfast stuff, sandwiches, crepes, appetizers, meat/chicken/seafood entrees..so even if you still believe that linguini is an "Italian" pasta- you'll find what to eat.
Jeff Eats loved Otentic and by the way—your tee shirt/shorts ensemble will definitely work there.
Bon Appetite!