Mayor's Cafe & Bagel Emporium (Pembroke Pines)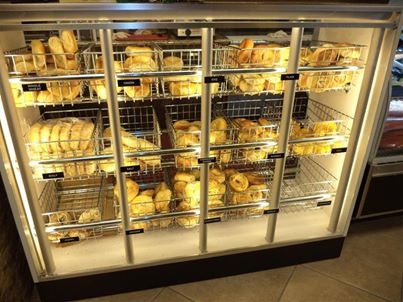 ***** Mayor's Cafe & Bagel Emporium, 1677 North Hiatus Road, Pembroke Pines, Florida 33026, (954) 538-3636.
The other day Jeff Eats and a couple of buddies had lunch at Mayor's Cafe in Pembroke Pines…not sure as to the exact history of this joint, but it's owned by Frank C. Ortis who is the current Mayor of the City Of Pembroke Pines, thus the name–Mayor's. Not sure here, but I think Mayor's opened give-or-take in Jaburay 2012. Just curious, what happens to the joint's name, when Ortis is no longer Mayor? Does it become Former Mayor's Cafe, Recently Defeated Mayor's Cafe, Recently Retired Mayor's Cafe, Recently Deceased Mayor's Cafe, Former Mayor Now State Senator Mayor's Cafe? As you can see, the possibilities are endless and I'm sure–knowing you guys-that you can come up with some real beauties…Anyway.
At this stage of the dialogue you can check www.themayorscafe.com for menu/prices. The site also has a load of pictures so you'll know eactly what the joint looks like…tables/chairs long appetizing counter.
Now- nothing for nothing, Mayor Ortis' got a real good restaurant running here… fast- competent servers, reasonable prices—all kinds of bagels, breakfast stuff, salads, sandwiches, burgers. Question for those who live/work in Pembroke Pines…Does he run the City as competently?
A recent outing had Jeff Eats trying a western omelette, french toast with strawberries, chicken salad on/everything bagel, tuna salad on/pumpernickel bagel. I will tell you, eveything was delicious–and the bagels were really good. Not sure how Mayor's makes theirs—but they seem to be of boiled/then baked breed.
Jeff Eats really enjoyed Mayor's Cafe.
Mayor's Cafe is open 7 days a week 6:30am-3pm