***** SUNPASS FOR DISNEY WORLD *****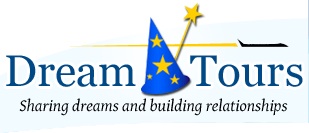 ***** SUNPASS FOR DISNEY WORLD *****
Before we get going here…this little "diddy" really has nothing to do with Florida's Sunpass.
Anyway…
This morning I read a very interesting article in the "New York Post"… 'Disney $leazy Riders–Rich kid fast track'–
The jist of the story is that some guy in Celebration, Florida has a company name Dream Tours (www.dreamtoursflorida.com) that will "supply" a handicapped person in a wheelchair to a party of up to 6 people at the rate of $130 per hour…during their visit to Disney World. The article said that Disney World has special auxiliary entrances to rides/shows for the wheelchaired person and up to 6 of his/her guests—thus avoiding long lines/wait times. The article also said that Disney World has its own service called Disney World's VIP Tours which charges hotel guests $315 per hour/non hotel guests $340 per hour–for a personal guide who will "guide" up to 10 visitors through the various parks cutting wait times at rides/shows.
So…you guys now know TWO ways to shorten your Disney World wait times.