Burt & Max's Bar and Grille (Delray Beach)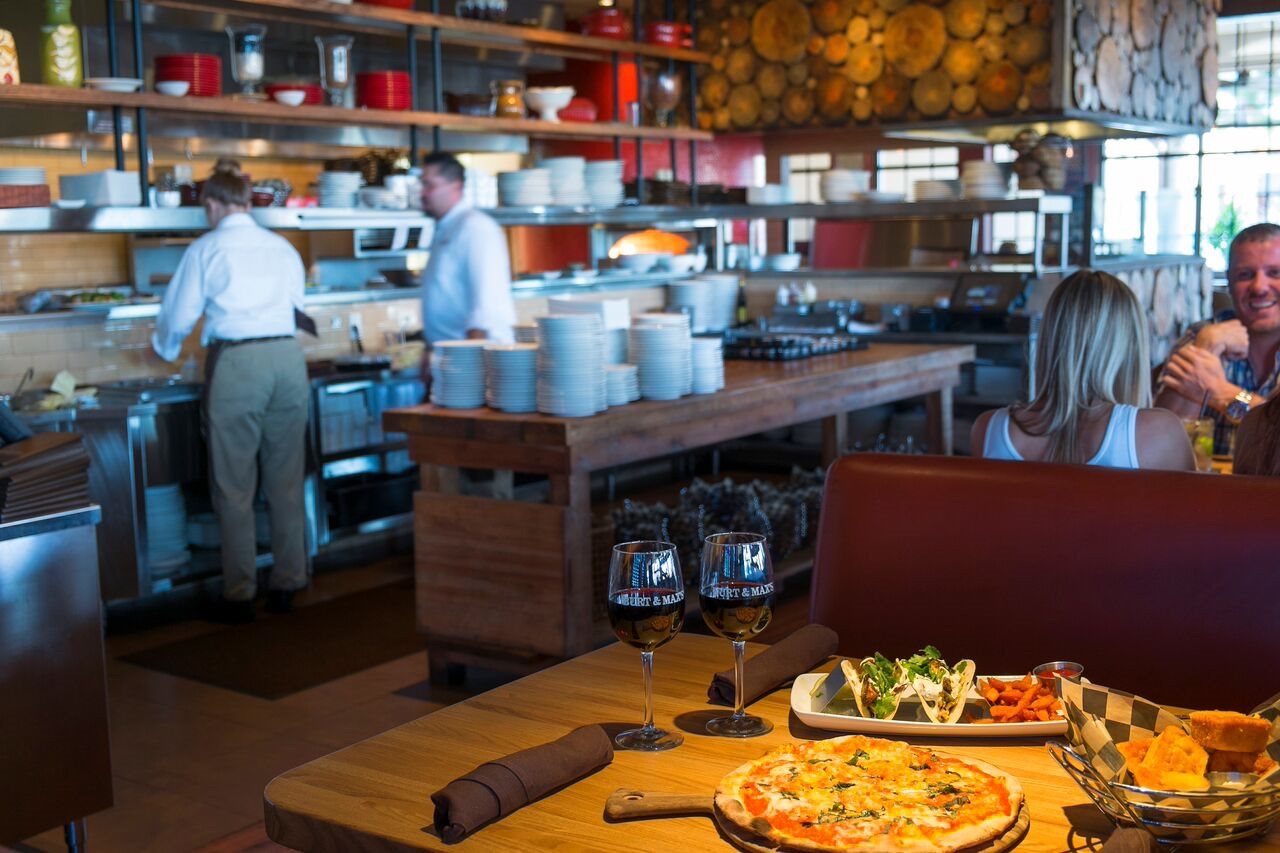 ***** Burt & Max's Bar and Grille, 9089 West Atlantic Avenue (Delray Marketplace), Delray Beach, Florida 33446, (561) 638-6380.
The other night- Jeff Eats, Mrs. Jeff Eats and a couple of friends got-up to Burt & Max's located in the Delray Marketplace for dinner…for our purposes, let's call this an "American Style" joint.
Burt & Max's is the latest venture of Rapoport's Restaurant Group which also owns/operates Bogart's Bar & Grille (in the Cinemark Palace 20–Boca Raton), Deck 84 (Delray Beach), Henry's (Boca Raton) and E&J's Sandwich Shop (Delray Beach).
If you guys want to do some checking, back on February 4, 2009 Jeff Eats gave Bogart's a glowing review—same for Henry's on August 23, 2009. Deck 84 wasn't so "lucky" as Jeff Eats creamed it on June 17, 2012. E&J's has yet to be visited…so no one (other than the Shadow) knows how that one will turn out!
Rather than dwelling on old news..
Real fast, a few months back a huge new shopping center Delray Marketplace opened in Delray Beach and on February 26, 2013 Jeff Eats "predicted" it would quickly develop into a gigantic white elephant. Just so you know, Burt & Max's is a tenant in that center.
Okay…now let me tell you about Burt & Max's!
Jeff Eats, Mrs. Jeff Eats and our friends absolutely loved the joint. It is a gorgeous looking restaurant which has a full bar–indoor/ outdoor patio seating. At this stage, you can check www.burtandmaxs.com for menu/prices/and tons of photos– booths/tables/wooden floors/patio/bar. Trust me on this, Burt & Max's rustic-décor is terrific—and the beautiful thing-any kind of dress is gonna work there, including your tee shirt/shorts ensemble.
Let's talk food…
Nothing for nothing, just so you know-Burt & Max's menu isn't "huge"– but there are enough appetizers, salads, sandwiches, wood fired pizzas, meat/chicken/seafood entrees and desserts… so everybody is gonna find what to eat.
Ordered items…wood roasted chicken wings (appetizer $11), chopped salad ($9), 10oz cheeseburger/steak fries ($14), margherita pizza ($12), fried chicken & waffles ($19), blackened mahi sandwich/sweet potato fries ($14).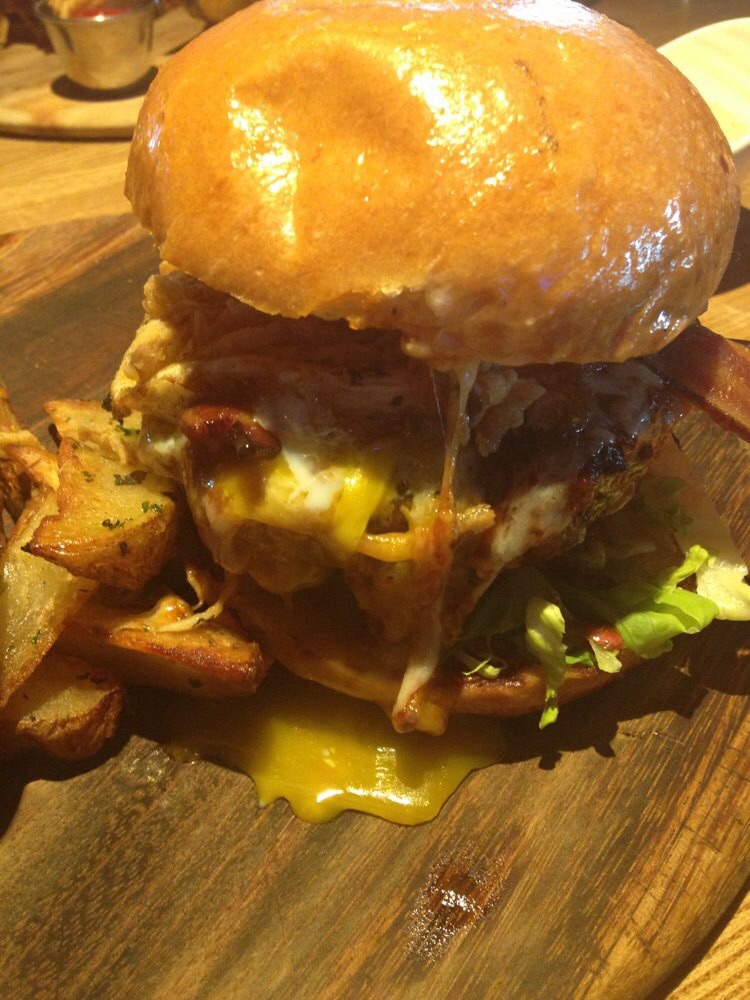 The verdict…the meal was just right. Every item was right on the money, with a special shout-out to the cheeseburger and the blacken mahi. By the way, the service was as pleasant as could be–and my "eye" didn't catch even one little slip-up—after all, the joint is only a few months old so I was on guard!
Don't care for Delray Marketplace's location, layout or tenant mix…but Jeff Eats really enjoyed Burt & Max's Bar and Grille.
By the way, it seems that Burt & Max's is already a "hit"—we were there last Friday night and "packed" would be putting it mildly. Think "reservation" on Friday and Saturday.
Burt & Max's is open Sunday-Thursday for dinner 5pm-10pm, Friday-Saturday 5pm-11pm, for lunch Saturday 11:30am-3pm, brunch Sunday 11am-3pm.