***** TOO LITTLE TOO LATE *****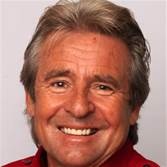 ***** TOO LITTLE TOO LATE *****
Jeff Eats is gonna assume that all of you guys know who The Monkees are…Davy Jones, Peter Tork, Mike Nesmith, Mickey Dolenz.
For years, Mike Nesmith "refused" to tour with the other three Monkees…not sure why, but Jeff Eats thinks that Nesmith whose mother invented Liquid Paper—may have thought he was "better" than the rest of the guys…but that's just a guess.
Last year, Davy Jones who lived in Florida unexpectedly passed away–suffered a massive heart-attack.
NOW! Nesmith agrees to tour with Dolenz and Tork.
Look for- The Monkees at Mizner Park in Boca Raton on July 27, 2013.
For what it's worth, Jeff Eats from the very beginning has been a huge fan of The Monkees…The "media" never fully appreciated how good they were—and yes, they did play their own instruments in concert.
Just so you appreciate where Jeff Eats is going with this…there are certain things in the music-business that have to go together. For example… Sonny & Cher, John-Paul-George-Ringo, Bill Medley & Bobby Hatfled…just think of Sonny with "another" Cher, or The Beatles without Ringo, or The Righteous Brothers-Bill Medley without Bobby Hatfield. The Monkees are/were just like the examples cited…inseperable. Together they were magic, piecemeal they were a curiousity oldies band.
If you don't believe–that what I just said is true…
The Rascals (all four originals) are currently selling out venues all over the United States…but when different configurations of the group worked-they literally couldn't get themselves "arrested." The same thing happened when Bill Medley replaced Bobby Hatfield with "another" Righteous Brother.
To:
Mike Nesmith:
The Monkees were Jones, Tork, Nesmith and Dolenz.
Your agreeing to rejoin The Monkees is Too Little Too Late.
Sincerely,
Jeff Eats