***** THE RASCALS *****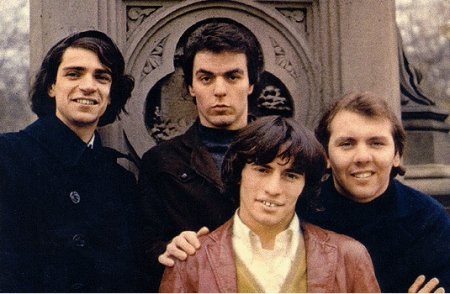 ***** THE RASCALS *****
Real fast…
One of the greatest 60's rock bands was The Rascals.
The band "broke-up" some forty years ago.
Over those 40 years, various "combinations" of the group performed—but the original 4-members only performed twice together, once at a charity event and at the group's induction into the Rock n' Roll Hall Of Fame.
A few months ago, former band-mates (Felix, Eddie, Dino, Gene) finally agreed to reunite and in December, 2012 performed 6 sold-out concerts at The Capitol Theatre in Port Chester, New York.
Commencing this evening, the band is set to play 15 concerts at the Richard Rodgers Theatre in New York City.
The Rascals are coming to the Hard Rock in Hollywood for concerts on May 24, 25, 26, 27.
Tickets go on sale tomorrow on Ticketmaster at 10am.
*****
March 27, 2013–UPDATE
Jeff Eats and Mrs. Jeff Eats were at the concert on Sunday night.
For those who follow, 60's Rock N Roll…
The Rascals put on one of the most amazing concerts/shows that Mrs. Jeff Eats and Jeff Eats have seen in a very long time.
Vocally they were amazing.
The entire production was absolutely perfect.
GREAT SHOW!