***** 2013 BaconFest Florida *****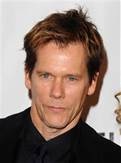 ***** 2013 BaconFest Florida *****
Back on January 14, 2013 Jeff Eats "told" you guys about BaconFest.
Since that date…there has been an enormous national & local Florida tv-radio-print marketing campaign. It also didn't hurt that Kevin Bacon is currently starring in "The Following" a new series on Fox TV.
To make a long story short, Jeff Eats just received the following press release from the Seminole Casino in Coconut Creek that the event has sold-out.
The point of this rant: Do me a favor–I try my best to give you guys "heads ups"…so if you plan to go to "events" that I talk about, please don't wait to the last minute to buy your tickets.
****
Tickets to the inaugural 2013 BaconFest Florida are sold out. Making its debut in the Sunshine State, the 2013 BaconFest Florida, presented by Hormel® Black Label® Bacon and hosted by Chef Todd Fischer from Discovery's Destination America show, 'United States of Bacon,' will take place at Seminole Casino Coconut Creek. The bacon-lover's paradise will feature performances by The Bacon Brothers and The Dan Band with frontman Dan Finnerty, who is most recognized as the wedding singer from Old School.
This outdoor festival features bacon-inspired fare from South Florida vendors including Bacon Bites, Big City Tavern, Bru's Room Sports Grill, Caffé Luna Rosa, Gimme a Burger, Grind Espresso, Hibiscus Café, Jodi's Cupcakes and More, Kapow! Noodle Bar, La Marquise Desserts, Lime Fresh Mexican Grill, The Melting Pot, Over the Top Culinary Affairs, Red Rock Oasis, Rock 'n Roll Ribs, Shooters, Smokey Bones, Susy Pops, Sybarite Pig, The Gypsy Horse, and Ms. Cheezious food truck.
BaconFest will also feature a chef throw down competition with celebrity judges for the best bacon recipes, as well as a number of fun bacon-related activities, including Harley the Mechanical Pig rides, corn-hole and beer can bowling, and a Harley Davidson exhibit with more than 50 'hogs.'
WHEN: Saturday, February 23, 2013 at 6 p.m.
WHERE: Seminole Casino Coconut Creek – West Parking Lot
5550 NW 40th Street
Coconut Creek
Located at the corner of 441 (State Road 7) and Sample Road
WHO: Presented by Hormel® Black Label® Bacon, Jack Daniel's Tennessee Honey, Jack Daniel's No. 7 and Seminole Casino Coconut Creek
INFO: For more information, please call Seminole Casino Coconut Creek at 954-977-6700 or visit www.baconfestflorida.com. Fans can follow all the updates on Twitter via #BaconFestFL.