Bagels & A Whole Lot More (Coral Springs)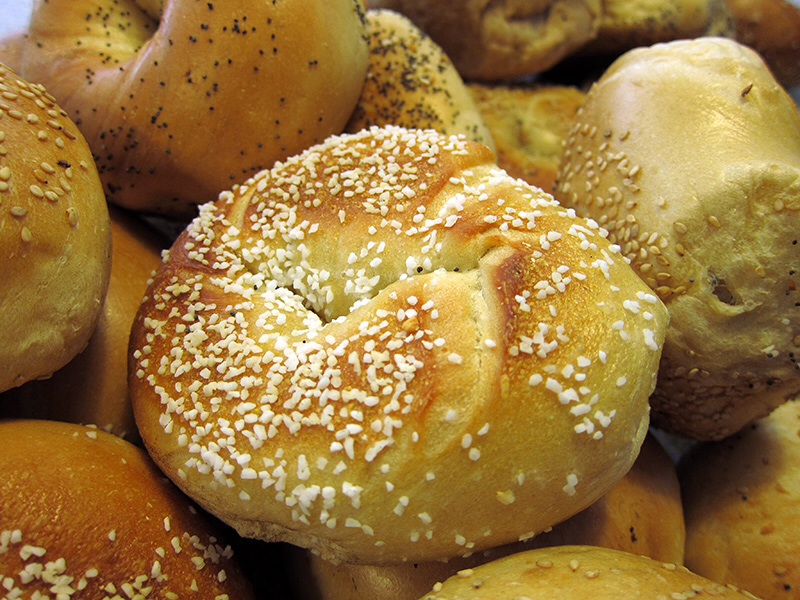 ***** Bagels & A Whole Lot More, 10281 West Sample Road, Coral Springs, Florida 33065, (954) 575-8130.
Yesterday afternoon, Jeff Eats and Mrs. Jeff Eats "picked-up" some stuff at Bagels & A Whole Lot More in Coral Springs….tuna salad, low fat tuna salad, chicken salad, matzo ball soup, bagels (sesame, onion, everything, onion), flagels (everything, onion)…
The taste test:
Tuna and low fat tuna- excellent.
Chicken salad-lousy. As a matter of fact, after eating just one forkful, Jeff Eats dumped the entire 1 lb purchased in the garbage. Talk about bland! Think chalk and you'll be on the page.
Matzo ball soup-very good.
Bagels which were boiled and then baked-okay but I've had better.
Flagels, like the bagels were okay-but Jeff Eats had to toast them-to achieve that "okay" status.
Bagels & A Whole Lot More…order at/pickup at the counter. Half-dozen tables inside–Half-dozen tables outside.
You can check menu/prices at www.bagelsandawholelotmore.
Bagels & A Whole Lot More is open Monday-Saturday 6am-4pm and Sunday 6am-4pm.
One final thought, I understand that Bagels & A Whole More's owner is a native of Malverne, New York–where he owned/operated a bagel joint…now nothing for nothing, when "you" think New York Bagels–has the word Malverne ever entered your thought-process? As we say in the legal business, I rest my case.