Panda Gourmet Chinese Restaurant (Delray Beach)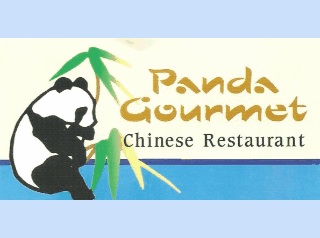 Panda Gourmet Chinese Restaurant, 13900 South Jog Road, Delray Beach, Florida 33446, (561) 638-9022.
The other day Jeff Eats got the following e-mail from long time reader Bill from Delray:
From: Bill from Delray
Subject: Great new Chinese Restaurant in Delray
Message Body:
Jeff,
Wife and I have been to the Panda Gourmet restaurant in Delray twice now. The last visit was the acid test… taking my 91 year old mother-in-law with us. The food is fresh and first quality, the prices crazy low and they've been publishing 50% off the second entree (including early bird) in the Sun Sentinel a couple of times a week for a while.
The earlybird, by the way, includes soup, egg roll or spring roll and ice cream. Three of us ate for $34 plus tip and the entree size was not reduced because of the earlybird.
Looking forward to seeing what you have to say about this little family run hole in the wall place.
Bill
***
Bill from Delray:
Based on your recommendation I gave Panda Gourmet a "shot" this evening.
Jeff Eats "sampled" wonton soup, egg rolls, fried pork dumplings, bbq ribs, general tso's chicken, moo shu pork, roast pork fried rice. Now- no kidding around here, EVERY ITEM had absolutely no taste whatsoever. No question about it, some of the blandest Chinese food I've ever eaten in South Florida. Now nothing for nothing, but I'm thinking that just maybe the early-bird coupon deals colored your opinion—because this stuff was in no way, shape or form even remotely close to being good.
Well Bill!…That's what Jeff Eats thinks and based on my maiden voyage, I definitely won't be returning even though the super-pleasant owners gave me a handful of "coupons" on my way out.
For those of you guys who want to make up your own "mind"…
Panda Gourmet is open Monday-Thursday 11:30am-9:30pm, Friday 11:30am-10pm, Saturday noon-10pm, Sunday noon-9:30pm.