***** Feast Of Little Italy *****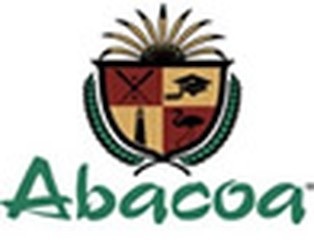 ***** Feast Of Little Italy *****
Got a great weekend of fun-food-entertainment for you…
Feast Of Little Italy
Abacoa Town Center
1200 University Boulevard
Jupiter, Florida 33458
Friday-Saturday-Sunday
November 2nd, 3rd, 4th 2012
Admission–5 bucks a day (supports local childern's hospital/charities)
Crafts, Food, Kid Activites…
Great Entertainment…Headliners Include:
Johnny Contardo, former lead singer of Sha Na Na
Let's Hang On, Frankie Valli & The Four Seasons' Tribute Show
The Crests featuring Tommy Mara
If this is your bag, here's the official "press release" for the event: www.feastoflittleitaly.com
*****
The Feast will be held at Abacoa Town Center in Jupiter on November 2, 3rd and 4th, 2012
August 20, 2012 (Jupiter, Fla.)
Ten years of Italian-American pride, traditions, music,
food, family and good old fashion fun continues to be celebrated at this year's Feast of
Little Italy in Jupiter's Abacoa Town Center. Named the Best Italian Festival in 2011, the
Feast of Little Italy brings out the best in the community! With something for everyone it
is a great time to get the whole family together and enjoy. When Jerry Somma, President
of the Feast, was asked what he loves the most, he shared, "Seeing three generations of
family spending time together and creating memories together, I love that!"
The Feast of Little Italy began 10 years ago with a vision to create an experience rich in
Italian culture. It is now the largest Italian festival in the state of Florida. The Feast hosts
national entertainment, cooking demonstrations, Banfi wine seminars, the Sorrento
Cheese Building for Charity contest, art pavilions, bocce courts, street painting, and so
much more. With something for everyone, it is a great time to get the entire family
together to enjoy: the best Italian food, music, art, tradition and family fun that Feastgoers have come to love.
The Feast will feature and amazing line-up of Italian singers from all over the country.
Entertainers will celebrate their accomplishments, as well as the accomplishments of
Italian -American artists of the ages.
THE FEAST OF LITTLE ITALY TO CELEBRATE ITS 10 YEAR ANNIVERSARY
Information on the Feast:
Pricing
Admission is $ 5.00 per person, and children 12 and under, free.
Festival Hours:
November 2nd: 3:00pm to 10:00pm
November 3rd: 10:00am to 10:00pm
November 4th: 10:00am to 8:00pm
Parking
Free and easy parking is conveniently located around the Feast of Little Italy. Parking is
available at Roger Dean Stadium parking areas located on Main Street, FAU parking
lots, and the Town Center parking garages located on University Blvd. and Edna Hibel
Way.
About Feast of Little Italy
Feast of Little Italy was established in 2003 to create an experience rich in Italian culture
that celebrates the contributions of great Italians through food, music, art and tradition
within the community for the entire family to enjoy. For the latest updates on Feast
activities please visit feastoflittleitaly.com or by calling the Feast office
561-427-0500. Follow us on Face Book.
###
Media Contact: Jacqueline Walls, 561-723-3206