Tommy Addison's (Orlando)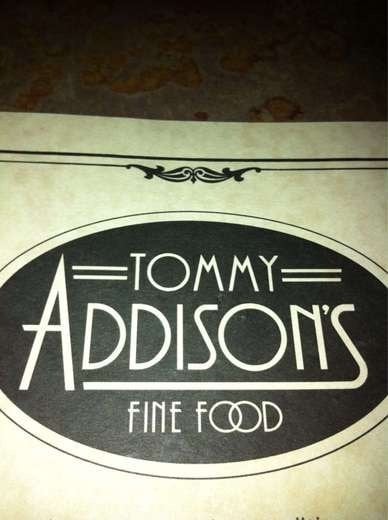 ***** Tommy Addison's, 4120 South Orange Avenue, Oralndo, Florida 32806, (407) 826-9990.
Let's call Tommy Addison's an "American Style" joint…think, J. Alexander's, J. Mark's, The Cheesecake Factory, Houston's—and you'll be in the ballpark. Full bar–inside/outdoor patio seating.
Let me start by saying that Jeff Eats really enjoyed Tommy Addison's…
At this stage of the game you can check menu/prices/photos at http://tommyaddisons.com.
Tommy Addison's menu is loaded with appetizers, flatbreads, salads, sandwiches, burgers, meat/seafood/chicken entrees, desserts. On a recent outing Jeff eats "sampled"—bacon cheeseburger/french fries ($7.74), fried pork chop sandwich/french fries ($5.99), steak & cheese flatbread ($5.99), meatloaf sandwich/french fries ($5.99), iron griddle steak sandwich/french fries ($9.50). Like I said before, everything was right on the money. To be perfectly honest with you, Jeff Eats isn't entirely sure how Tommy Addison's was able to bang out such delicious food–large portions at such reasonable prices. But, who am I to look a gift horse in the mouth?
In closing, if Tommy Addison's was closer to my home, I'd be a steady customer.
Tommy Addison's is open 7 days a week from 11am-10:30pm.