Top Burger (Miami)

***** Top Burger, 109 Northeast 1st Avenue, Miami, Florida 33132, (305) 379-3100.
Top Burger…small- hole in the wall fast food burger joint in Miami. Handful of formica tables and counter seating.
Top Burger opened in August, 2012…you can check menu/prices/photos at http://topburger.com.
Let me make this one real short and real simple…the grilled top cheeseburger/french fries were delicious.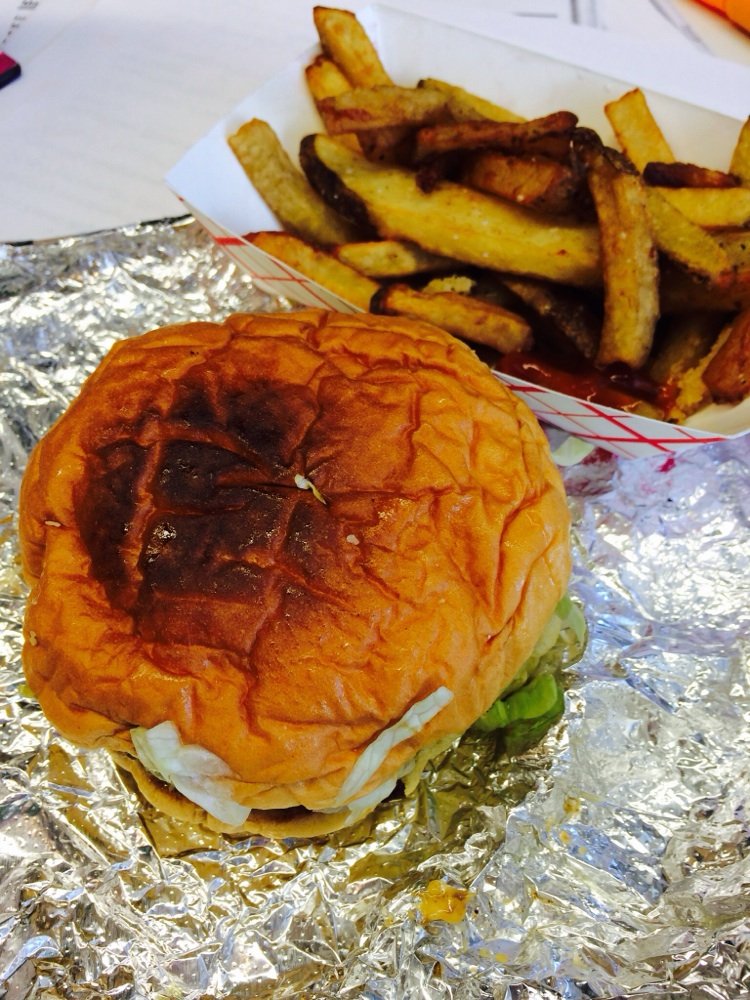 Like Jeff Eats mentioned a few seconds ago, the joint has been in business for only a few months… nothing "original" going on here—burgers, fries, hot dogs, chicken breast sandwiches, shakes.
You know and I know that eventually this game of fast food burgers "musical chairs" is gonna end real-badly for most of the joints in this space. Only time will tell if Top Burger can successfully carve out a niche for itself.
Top Burger is open Monday-Friday 11am-5pm, Saturday 11am-10pm, closed on Sunday.