Kostas Pizza Italian (Jacksonville)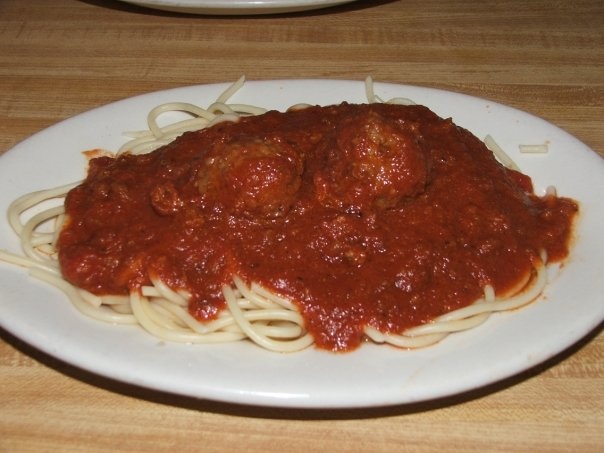 ***** Kostas Pizza Italian, 1053 Park Street, Jaclksonville, Florida 32204, (904) 355-3820.
If you check Webster's Dictionary– under "mom & pop–red sauce–dirt cheap– Italian joint" you should find a picture of Kostas Pizza Italian-located in Jacksonville, Florida. For the non-regular Jeff Eats' readers, I'm making believe here, so don't go running to your bookcase or nothing!
Kostas Pizza Italian (go figure, the owner Gus Margaridis is Greek) bangs out some of the most delicious- dirt cheap "red sauce" stuff you ever tasted… You can check www.pizzaitalian5points.com for menu/prices/history/photos.
Kostas has been around for something like 40 years and its menu has the expected appetizers, salads, pastas, pizzas, subs, meat/chicken/seafood entrees. Jeff Eats just recently found this joint, but I'd bet you a buck. that the outside and inside "decor" hasn't been changed since Day One.
Now let me see if YOU are a careful reader or not? Now be honest, how many of you guys picked up on my using the term DIRT CHEAP?
Anyway, to the point…
If you check Kostas' menu, I think you will find that the most expensive dinner (entree/salad/garlic bread) runs $9.50, with many dishes in the 5s and 6s…a large 15 inch pizza goes for 9 bucks.
Now, I know if you are reading Jeff Eats, you probably aren't stupid, then again–…so we are all are gonna agree, that just maybe the "finest" veal isn't in that $8 veal parm dinner. Capice!
I absolutely loved and I do mean loved, the veal parm patty, sausage & peppers, meat lasagna, tortellini alfredo that I "sampled"…the joint's garlic bread was also delicious.
Just so we are straight, sometimes Jeff Eats likes to "play" that he is back at Ithaca College- 1966 "eating" with my friends. You guys do remember Saga Foods don't you?
If you like nostalgia as much as I do, give Kostas Pizza Italian a shot…you'll swear that your 18 all-over again.
Kostas is open Monday-Thursday 11am-8pm, Friday 11am-9pm, Saturday 11am-8pm, closed on Sunday.