Duke's Lazy Loggerhead Cafe (Jupiter)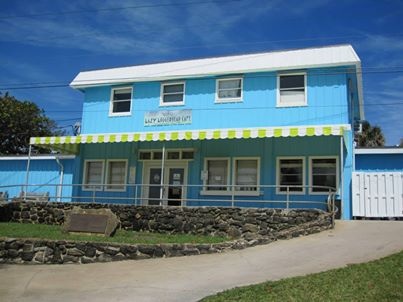 ***** Duke's Lazy Loggerhead Cafe, 401 Ocean Drive (Carlin Park), Jupiter, Florida 33477, (561) 747-1134.
Got an absolutely terrific "mom & pop" breakfast-lunch joint for you…Duke's Lazy Loggerhead Cafe in Jupiter.
This is a real casual "formica" tables/booths operation, so make sure that you wear your favorite tee shirt/shorts ensemble.
Duke's breakfast/lunch menu has loads of breakfast stuff, salads, burgers, sandwiches. A recent outing had me "doing"— western omelete, thick cut french toast, hash browns, grilled chicken/caesar salad, cheeseburger with french fries. Trust me on this one, everything was delicious with the hash browns getting a special shout-out… Duke's is right up there with the best of South Florida's "mom & pop" diners. For those of you who need a bit more "color"—service was as friendly as can be, the portions were large and the prices were local-diner prices (you can fill in what you pay at your favorite local diner).
Duke's Lazy Loggerhead Cafe is open 7 days a week 8am-3pm.