iPic Theaters (Boca Raton)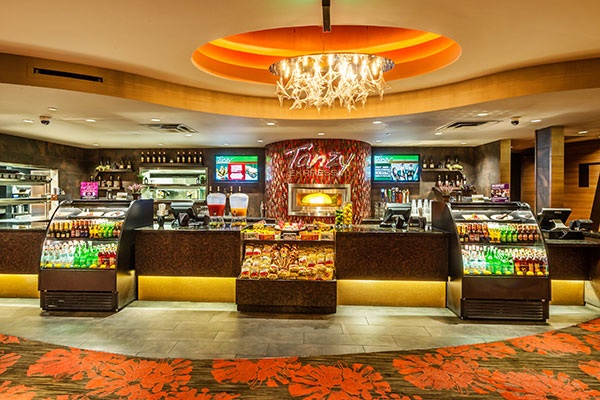 * iPic Theatres, 301 Plaza Real, Boca Raton, Florida 33432 (561) 299-3000.
The other night, Mrs. Jeff Eats and I "went" to see the new film 'Ted' at the new iPic Theaters which recently open in Mizner Park in Boca Raton. The movie was funny…But based on the producer's 'Family Guy' tv show, Jeff Eats expected that 'Ted' would have been funnier and edgier than it actually was…bet you guys a nickel- that you didn't know that I'm also a well versed film critic!
iPic is an "upsacle" hi-tech theatre chain…iPic currently has one Florida location, 1 in California, 2 in Illinois, 1 in Washington, 2 in Texas, 1 in Arizona and 1 in Wisconsin.
Let me go on record right here and now- and predict that after the public's novelty of paying $14-$24 for a ticket and 12 bucks for 5 mozzarrella sticks wears off, the guys who financially backed this concept are going to regret that they ever got talked into this deal. You guys do know, that the way these "things" get built is some guy has an idea and he talks others into "backing" him, don'tcha?
If memory serves me right, there are 8 small "theaters" in the Boca location, each sitting something like 60 people. IPic also has Tanzy-an upscale Italian restaurant in the facility. When you check www.ipictheaters.com you can check movie times/Tanzy's menu/theater food offerings.
Now back to my rant–Give me a freaking break…When I'm on an airline, I am totally grossed out by the pillows/blankets offered. Do the folks at iPic Theaters really think that I or anyone else really needs a pillow & blanket to watch a movie in a movie-theater? Obviously they do, because the $24 reclining seats come with them.
I don't know about you guys, but going to a movie "for me"—means, buying a huge overpriced bucket of popcorn–a huge overpriced Coke and a huge overpriced box of Goobers Chocolate Peanuts and then sitting down to watch seemingly endless trailers and finally the movie. AND…every so often, catching a second movie on a sneak in. In my book– going to the movies doesn't "include" reclining beds, food being delivered to me at my seat, trying to sell me $1600 paintings in the lobby, pillows & blankets, real-restaurant food offerings at top dollar prices "at" the concession stand, Italian restaurants that I have to walk through in-order to get to my car parked outside.
Trust me here, the current Cinemarks and Muvicos with their stadium seating setups are about as far as I want my movie-going to be enhanced. Now, I've been wrong many times, but the bet here is, that the "fun" of a couple spending around 90 bucks for two seats, two alcoholic drinks and a couple of snacks will wear off real fast. I don't know about you, but in my humble opinion, going to the movies–was never intended to require a person to have a second job to pay the fare…or for that matter- to have bedding so they could doze off if necessary. Now, for sure–you could go to iPic on the cheap…buying tickets but nothing else—but then why would you go there in the first place? The first two rows of $14 seats are so close to the screen that it…well, it had me almost actually reaching out and touching Ted (for those who don't know, Ted is a talking Teddy Bear)!
Only time will tell, if I'm right or wrong on the Boca location. What I do know, is that Muvico in Boca Raton is no longer Muvico…it's now "a" Cinemark. I think if you check, a few years ago- Muvico's financial problems resulted in its sale to Cinemark. By the way, the guy who created iPic also created Muvico.
One final thought, iPic Boca has a grand total of 480 seats. My math says, that with so few seats… you sure got to sell a hell of a lot of food, booze, art to pay the rent etc.
Gotta run…the mailman just dropped off an envelope from Netflix.