***** Little Isidore & The Mighty Inquisitors *****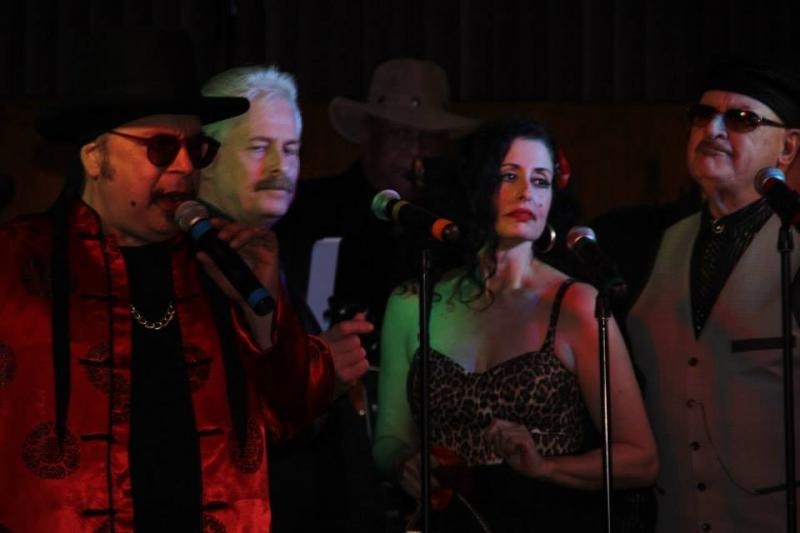 ***** Little Isidore & The Mighty Inquisitors *****
You guys- should know by now, that Jeff Eats is a huge fan of doo-wop and 1950s-1960s rock n' roll.
Over the years, when I've spotted a great doo-wop/50s-60s band/act down here in South Florida…I've conveyed the "finding" to you.
For right now, this "column" has absolutely nothing to do with a doo-wop/50s-60s band/act working in South Florida…that said, just may-be "we'll" get lucky and some smart South Florida booking agent will discover New York based- Little Isidore & The Mighty Inquisitors…one of the coolest, hippest, campiest–oldies groups that Jeff Eats has ever seen—and hook them up with some clubs, country clubs, bars, restaurants and theatres down here.
Rather than-trying to explain what this group is all about (assuming this type of music is your deal)—check www.littleisidore.net for audio/video/info. Also check- You Tube–for some terrific video on the group.
Trust me on this one, Jeff Eats has literally seen 100s of doo-wop/60s cover/tribute bands…Little Isidore plays in a whole-other-league. When you check the video/audio on these "guys"—I think you'll get where I'm coming from.
Like I said before, Little Isidore & The Mighty Inquisitors currently isn't a South Florida act. Just maybe, WE can get that changed.