Kres Chophouse (Orlando)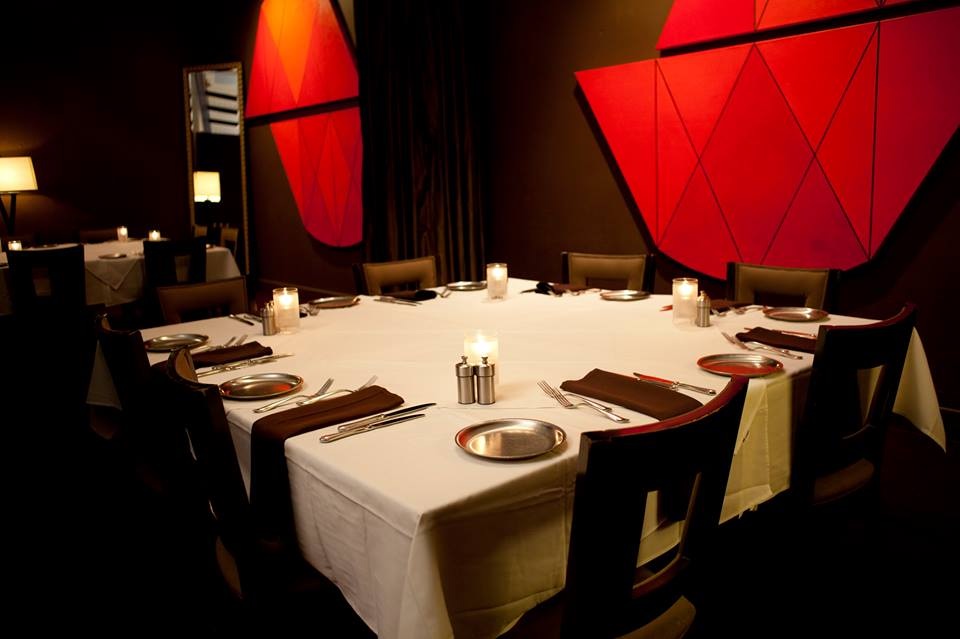 ***** Kres Chophouse, 17 West Church Street, Oralndo, Florida 32801, (407) 447-7950.
Got an "upscale" Orlando steak joint for you, Kres Chophouse…just so you know, you're gonna have to "lose" the shorts/tee shirts/flip flops for this one.
Before I get going here, check menu/prices at www.kresrestaurant.com.
A couple of weeks ago, Mrs. Jeffs Eats and I did-dinner at Kres Chophouse—Caesar salad ($7), Atlantic Swordfish ($26), 18oz. ribeye ($33), truffle fries ($9), sauteed broccolini ($7)…every dish was real-good. Service was unpretentious, the joint had a nice upscale feel to it (nothing overboard), the prices were "as expected" but nothing too terrible—entrees were sideless and ordered "sides" served-two.
Let me wrap Kres Chophouse up this way for you…
Jeff Eats has eaten in his fair share of "upscale" steak joints…Most of them, weren't worth the time-energy-money that went into the experience. That wasn't the case for Kres Chophouse, with me and Mrs. Jeff Eats agreeing that that the "meal" all in all was pretty decent. By the way, just for fun, who do you think ordered the steak and who ordered the swordfish? Talk about a no brainer!
Look, I could play food critic…and tell you that the ribeye was good but not as good as the "ones' I've had at New York Prime (Boca Raton) or Morton's (West Palm Beach) but, was better than the one I "got" at Ruth's Chris (Boca Raton)…but, you guys know that Jeff Eats is so much more than being some "guy" who eats and then in the darkness of night analyzes the crap out of some piece of meat. The grading system around here-a joint gets 5 stars if Jeff Eats would return for a second outing and 0 stars if he wouldn't. Kinda simple, don'tcha think?
For those of you- not following all of this…
I liked Kres Chophouse and I would definitely go back for a second outing.
Kres Chophouse is open Monday-Friday 11am-midnight, Saturday 5pm-midnight, closed on Sunday.