***** The New Planets *****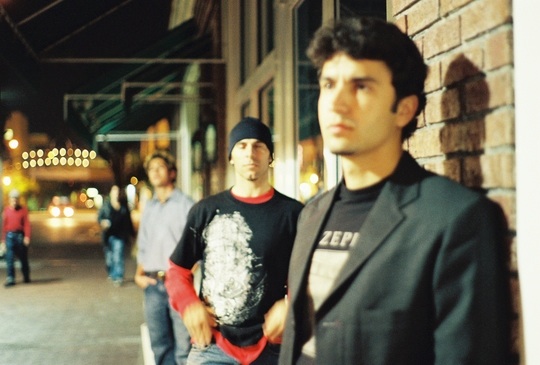 ***** The New Planets *****
Yesterday afternoon Jeff Eats was one of the judges at the Seminole Hard Rock Rock 'n' Roll Beer-B-Que…from 2:30pm-5pm yours truly and 4 other judges tasted all kinds of bbq chicken, ribs, brisket, pork dishes—I'll tell you guys about the results in a future "story."
Anyway…the event was absolutely terrific…not certain as to the exact number, but I wouldn't be surprised, to learn that 3,000 or may-be even more-were out there "partying" with all of the bbq, beer, soft drink beverages, desserts that you could stuff your face with. There was also a huge stage, featuring live djs and bands.
Now to the point…
One of the bands that I caught, was The New Planets…a Cooper City quartet, that in addition to "originals" plays everything from The Beatles to The Doors–to Journey –Cold Play- to today's groups/artists. Good? Nope, OUTSTANDING!…One of the best cover bands I've ever seen. Great singers, great musicians, great stage personalities. These 4 guys are the real deal.
Check www.thenewplanets.com for video/audio/playlist/schedule.
The New Planets play all over South Florida…you can catch them at casinos, clubs, restaurants and other "free" venues.
Trust me on this one, The New Planets are a very very special band…don't miss them!