***** EVERYONE'S AN EXPERT *****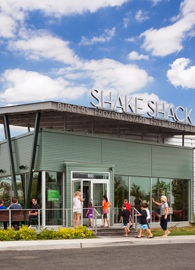 ***** EVERYONE'S AN EXPERT *****
Yesterday, National Geographic issued its "America's 10 Best Burgers" list:
10. Shake Shack (New York, Florida, Connecticut, Pennsylvania, Washington D.C.)
9. 21 Club (NY)
8. Rare (NY)
7. Burgermeister (California)
6. Gott's Roadside (California)
5. Burger Bar (California)
4. Lotaburger (New Mexico)
3. Big Nick's Burgers & Pizza (New York)
2. In-N-Out-Burger (California, Arizona, Nevada, Texas, Utah)
1. The Apple Pan (California)
Now play along…When you "think" National Geographic are burgers the first thing that pops into your mind?—
I didn't think so!