Deck 84 (Delray Beach)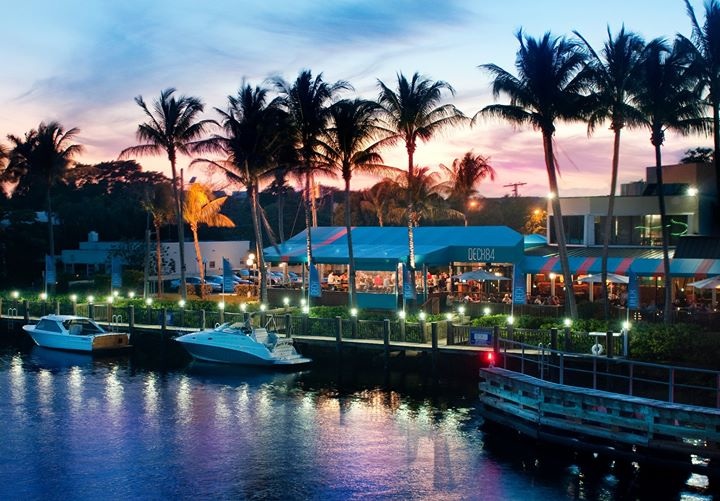 Deck 84, 84 East Atlantic Avenue, Delray Beach, Florida 33483, (561) 665-8484.
Last night, ate at this Delray Beach "American Style" joint- which has both indoor and outdoor patio seating–on the Intracoastal.
Do you know what a waste of time and money is? Well, if you don't…eat dinner there and then you'll know.
Over the past year or so, Jeff Eats has been "hearing" mixed thoughts on Deck 84. Unfortunatley for me, Mrs. Jeff Eats and another couple decided to find-out for ourselves what the skinny was.
Overpriced! No way that 3 salads, 2 hamburgers, 2 crab cake sandwiches, 2 Cokes and a glass of house wine should cost $152 (with tip).
Very limited menu–and I do mean limited. Don't belive me? If you check www.deck84.com you'll see what I am talking about. For 152 bucks-you would kinda think that the burgers and sandwiches would have been "hot" and not luke warm. You would also think, that the sweet potato tater tots wouldn't be cold and taste like something right out of Publix's frozen food shelves—same for the boiled greenbeans that came with the crab cakes. By the way, forgetting about their "temperature"–the food was okay, but nothing that anyone would go running back for.
The service is okay–sport's bar quality.
You would also think, that the outdoor patio "right on" the Intracoastal would be a dynamite place to sit—and wouldn't have a "gasoline" smell from the various boats docked at the restaurant. You would also figure with an out door bar, there might be a band or dj "cranking out" something…not dead-silence at 8pm because, some woman living next door- got the City of Delray to enforce a noise ordinance which only allows the joint to play outdoor music from 2pm-6pm.
What I'm thinking here is-with enough beers in you on a nice Sunday afternoon, Deck 84 might work for some of you guys from 2pm-6pm sitting outside. Notice the operative word here is "might"–personally, I don't think that my bladder could handle the number of beers it would take to convince me that this is a good joint.
My call here is- I think that Deck 84 is a big waste of time. If you are smart, you'll — Stay away!! Leave this one to the tourists.