***** L- TRIBE *****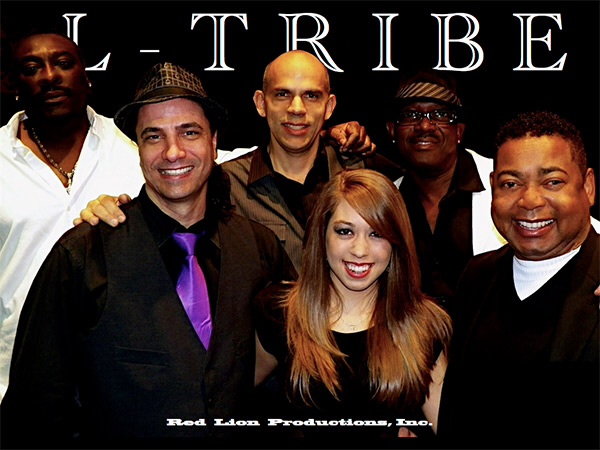 * L-TRIBE.
Got an absolutely terrific South Florida based party band for you…L-TRIBE.
Recently caught this 5 piece group at the Seminole Immokalee Casino and I gotta tell you–these "guys" can literally play anything…from the 1950's–to current hits by artists like Adele, Beyonce, Rhinna and Linkin Park. Over the years, I've been to a ton of South Florida weddings, bar mitzvahs, bat mitzvahs, conventions, holiday parties, lounges, bars, restaurants and I'm telling you that L-TRIBE is right up there with the best bands in our neck of the woods.
When you check L-TRIBE's website (l-tribeband.com) take a close look at the "BIOS" section. Of note, the band's drummer/founder Lionel Harrison is the son of the late Wilbert Harrison who in the 1960's had massive hits with "Kansas City" and "Let's Work Together." When "prompted" by the audience, Lionel performs dynamite versions of his father's legendary songs. Also of note, the group's female vocalist Selena Serrano is one of South Beach's hottest club performers- her recent recording "Sound Killa" debuted at #12 on Billboard's 'Bubbling Under R&B' charts. For you old fogeys out there, Selena also "does" some terrific leads on hits like "At Last"–"Bad Girls"–"Respect"–"I Will Survive."
If this kind of group is up your alley, do yourself a big favor and check them out.
L-TRIBE performs all over South Florida…past appearances included joints like– Blue Martini (Boca Raton, Naples, Fort Lauderdale, West Palm Beach), Hard Rock Seminole Casino, JB's On The Beach (Deerfield Beach), Smith & Jones (Fort Lauderdale), Riverside Cafe (Vero Beach).