Park Tavern (Delray Beach)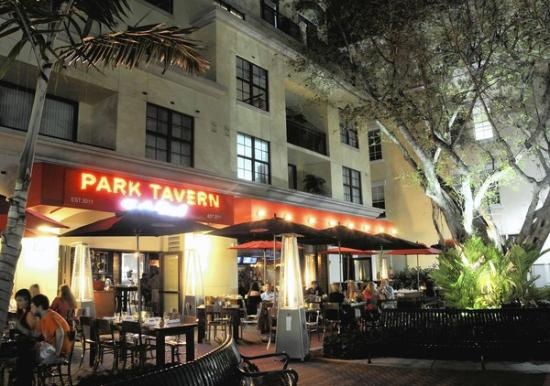 Park Tavern, 32 Southeast 2nd Street, Delray Beach, Florida 33444, (561) 265-5093.
A few months ago- Park Tavern an "American Style" indoor/outdoor patio seating joint opened in Delray Beach. You can check menu/prices at www.parktaverndelray.com. The site also has a couple of photos, so you'll know what Park Tavern looks like.
I gave Park Tavern a "shot" the other night for dinner…tried the Maryland crab cake, chopped salad, bbq pork ribs, bacon cheeseburger. Everything sampled was OK, but that's about it.
Now-I may be going out on a limb here, but my gut tells me that Park Tavern isn't going to last for very long. Nothing for nothing, but in addition to the food just being "so-so"- I didn't like the joint's "vibe"— Can't really explain it, but Park Tavern is missing that certain "je ne sais quoi."
For Park Tavern's owners' sake, I hope I'm wrong.
Park Tavern is open Sunday-Wednesday 5pm-midnight, Thursday-Saturday 5pm-2am.