New Hong Kong (Fort Lauderdale)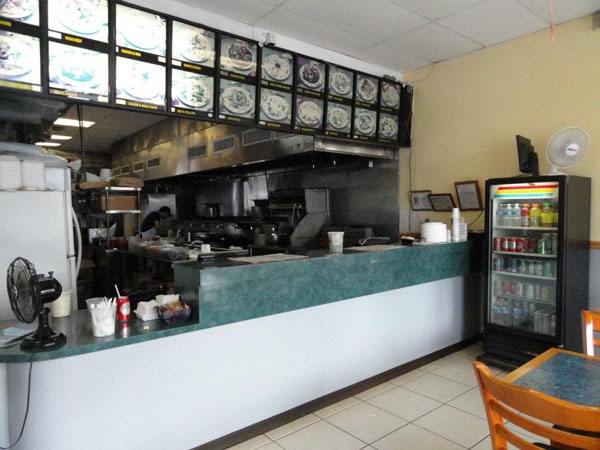 ***** New Hong Kong, 1303 C Southeast 17th Street, Fort Lauderdale, Florida 33316, (954) 728-8897.
New Hong Kong is a Chinese takeout joint in Fort Lauderdale…it has a handful of tables for those of you who want to "eat out." You can check menu/prices at newhongkong.com. New Hong Kong is open Monday–Thursday 11am-10:30pm, Friday-Saturday 11am-11pm, Sunday noon-10:30pm.
The other day I got some stuff from New Hong Kong…wonton soup, bbq ribs, egg rolls, pan fried dumplings, roast pork fried rice, sweet & sour pork, general tso's chicken (no spice), shrimp with garlic sauce, pepper steak. Now, just so we are straight…I took the "stuff" home to Boca Raton–so there was about a 30-minute lag from wok-to-table (actually, tv room couch)…trust me, I know that nothing beats real cold Chinese food (maybe pizza does) right from the frig-the next morning—but I have "factored" in a drive-sogginess quotient for this restaurant's review.
Let me go on record, sogginess and all—New Hong Kong's sweet & sour pork and general tso's chicken were delicious. I'll even go out on a limb here and tell you, that the sweet & sour pork was right up there with the best that I've had in South Florida. The other "items" were A-OK, but not in the same league as the general tso's chicken and definitely not the sweet & sour pork's… By the way, if I knew that the dish was going to be that good, I would have taken home some fried wontons…sopping up delicious sweet & sour sauce with fried wontons can become quite addictive.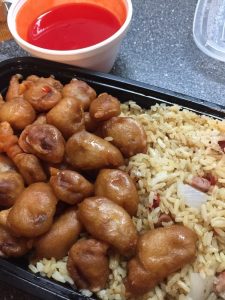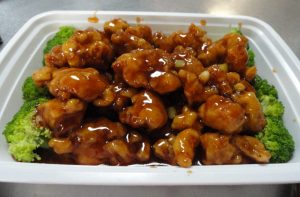 To wrap things up here…
New Hong Kong is right up there with the best South Florida Chinese takeout joints that I've tried.